Executive Order 13658 "Establishing a Minimum Wage for Contractors" Final Rule
Posted on October 3, 2014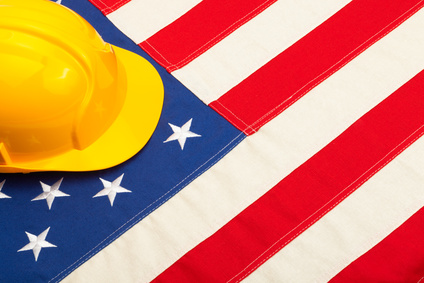 On Tuesday, the U.S. Department of Labor issued the final rule that raises the minimum wage for workers on federal contracts to $10.10 an hour. The 338 page rule, which takes effect on January 1 2015, implements Executive Order 13658.
The final rule provides for employers guidance as to which contracts and which employees are covered. Contractors must fulfill certain obligations to comply with the new minimum wage provisions, including recordkeeping requirements. The rule also establishes an enforcement process and will protect the right of workers to receive the new minimum wage.

Bulletin from the United States Department of Labor (October 1, 2014)
On February 12, 2014, President Obama signed Executive Order 13658, "Establishing a Minimum Wage for Contractors," to raise the minimum wage to $10.10 for all workers on Federal construction and service contracts. The President took this executive action because boosting wages lowers turnover and increases morale, and will lead to higher productivity overall. Raising wages will improve the quality and efficiency of services provided to the government. The Executive Order directed the Department of Labor to issue regulations to implement the new Federal contractor minimum wage.
The Department today announced that it will publish a Final Rule implementing the provisions of Executive Order 13658.
Key provisions of the final rule include:
•   It defines key terms used in the Executive Order, including contracts, contract-like instruments, and concessions contracts.
•   It provides guidance for contractors on their obligations under the Executive Order.
•   It establishes an enforcement process that should be familiar to most government contractors and will protect the right of workers to receive the new     $10.10 minimum wage.
•   It confirms that approximately 200,000 workers will benefit from the Executive Order.
Executive Order 13658 applies to new contracts and replacements for expiring contracts with the Federal Government that result from solicitations issued on or after January 1, 2015 or to contracts that are awarded outside the solicitation process on or after January 1, 2015.
For more information, please visit the Wage and Hour Division's Executive Order 13658 web page at http://www.dol.gov/whd/flsa/eo13658/