Admiralty and Maritime Law
CWM has been a leading maritime and admiralty law firm in Virginia since its establishment in 1923.  Our maritime team is available 24/7 to assist clients and provide guidance when an emergency response is required.  The firm represents clients in matters involving vessel accidents, cargo damage, vessel and marina fires, personal injury and death, limitation of liability, vessel arrest and attachment, marine salvage and pollution.  With respect to U.S. marine casualties, the firm also represents vessel owners and operators in U.S. Coast Guard and OSHA investigations, as well as civil penalty proceedings with the Coast Guard. We also represent merchant mariners in license suspension and revocation proceedings before the Coast Guard. Other maritime support includes vessel financing, and vessel and facility pollution response plans.
We serve a broad cross-section of marine underwriters on a spectrum of maritime insurance issues, including defense, coverage determinations and disputes, bad faith defense, reservations, declaratory actions, reinsurance, excess liability and subrogation.  Underwriter interests represented include all aspects of marine and inland transportation, including hull and machinery, cargo, pollution, P&I, F.D.&.D., marine products liability defense, toxic tort, ship repairers and subrogation.
On the historic waterfront of the Elizabeth River in Norfolk, Virginia, the firm is situated to serve the maritime legal needs in the heart of the country's premier naval, shipbuilding, and terminal operations port.
Our team of attorneys are experienced in the following:
Vessel Arrest and Attachment

Vessel Casualty and Collision

Cargo Damage and Bills of Lading

Charter Party Disputes

Environmental Liability

Insurance Coverage

Jones Act

Marine Contracts

Marina Operator Liability

Marine Insurance Coverage

Maritime Liens

Maritime Products Liability

Marine Oil Pollution

Riparian Rights

Salvage and Wreck Removal

Ship Repairer Liability

Subrogation

Towage Contracts and Disputes

Treasure Salvage
Transactional:
Charter Parties

Vessel Construction

Towage Contracts

Vessel Documentation

Vessel Sales

Vessel Finance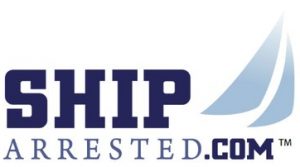 Representative Cases
In re: Norfolk Dredging Company,
(Civil No. 2:16-cv581) E.D. Va. Mar. 25, 2019
Addax Energy SA v. M/V YASA H MULLA,
(Civil no. 2:17-cv-641) E.D. Va. Nov. 21, 2018
Pridemore v. Hryniewich,
98 Va. Cir. 113, 127 (Cir. Ct. 2018)
Recovery Ltd. P'ship v. Wrecked & Abandoned Vessel,
263 F. Supp. 3d 606 (E.D. Va. 2017)
Recovery Ltd. P'ship v. Wrecked & Abandoned Vessel,
204 F. Supp. 3d 864 (E.D. Va. 2016)
Nat'l Union Fire Ins. Co. v. Brickyard Vessels, Inc.,
(Civil No. 1:14-cv-921) 2014 U.S. Dist. LEXIS 155887 (E.D. Va. Nov. 4, 2014)
Flame S.A. v. Indus. Carriers,
2014 U.S. Dist. LEXIS 131981 (E.D. Va. Sept. 19, 2014)
Mullins v. River Docks Corp.,
791 F.Supp.2d 511 (E.D.Va. 2011)
Misener Marine Constr., Inc. v. Norfolk Dredging Co.,
594 F.3d 832 (11th Cir. 2010)
Norfolk and Portsmouth Belt Line RR Co. v. M/V MARLIN,
2009 A.M.C. 2465 (E.D. Va. 2009)
Styron v. Norfolk Dredging Co.,
262 F.R.D. 502, 502 (E.D.N.C. 2009)
Norfolk Dredging Company v. Wiley,
450 F.Supp.2d 620 (E.D. Va. 2006)
Vulcan Materials Company, Tug Chance Limitation Proceedings,
412 F.Supp.2d 566 and 369 F.Supp.2d 438 (E.D. Va. 2005)
Norfolk Dredging Company Derrick No. 4 Limitation Proceedings,
287 F.Supp.2d 674, 2003 A.M.C. 403 and 2622 (E.D.N.C. 2003)
Maersk Line Ltd. v. ADM, Inc.,
271 F.Supp.2d 818 (E.D.Va. 2003)
Eck v. United States, 1999 AMC 2941 (S.D.Cal); United States v. Phillips,
56 M.J. 771 (C.G. Ct. Crim. App. 2002)
Maritrans Operating Partners v. M/V BALSA 37,
64 F.3d 150, 1995 A.M.C. 2671 (4th Cir. 1995)
Gillikin v. Weeks Marine,
247 Va. 89 (1994)
Columbus-America Discovery Group, Inc. v. SS CENTRAL AMERICA,
742 F.Supp. 1327 (E.D.Va.1990), rev'd 974 F.2d 450 (4th Cir. 1992)
Cargill v. C & P Towing,
943 F.2d 48 (4th Cir. 1991)
Representative Clients
Dredging Companies
Commercial Fishing
Importers and Exporters
Marina Owners and Operators
Marine Construction Companies
Marine Fuel Suppliers
Marine Salvors
Seafood Industry
Shipyards
Terminal Operators
Tug and Barge Operators
U.S. and London Market Marine Insurers
Vessel Owners
Waterfront Facilities
Articles & Presentations
Steven M. Stancliff, "Ethical Dilemmas for Maritime Attorneys", co-presenter at SEALI Annual Seminar (June 2016)
Steven Stancliff , "It's No Fun Being an (Injured) Illegal Alien (Maritime Worker)," presented at SEALI Annual Meeting (2010)
James L. Chapman, "Shipping and Maritime Law 2014", Roundtable Panel, presented by Corporate Live Wire (October 2014)
Steven Stancliff, "The Continuing Vitality of the Limitation of Liability Act," presented at SEALI Annual Meeting (2009)
Steven Stancliff, "A Legal Guide to Pleasure Boating" — presented at Norfolk & Portsmouth Bar Association CLE Seminar — covering subjects including: the nautical rules of the road, the legal framework for Coast Guard search and rescue operations, the evolution of government maritime security regimes, laws for the protection of the environment, and law enforcement authorities on the navigable waters of the United States (May 2008 and 2010)
J. L. Chapman, "Red Letter Clauses in Marina Slip Leases," presented at SEALI Annual Meeting (2008)
Steven Stancliff, State and Federal Cooperation in Maritime Homeland Security Mission; Panelist at National Association of State Boating Law Administrators 45th Annual Conference (2004)
Steven Stancliff, United Nations Conventions on the Law of the Sea, Maritime Security, and International Fisheries Law and Management; Defense International Institute of Legal Studies 2003 mission to the archipelagic state of Vanuatu.