Cybersecurity and Data Privacy
CWM's Cybersecurity and Data Privacy practice provides a full suite of services to manage the complete life cycle of business data.  Data breaches and incidents disrupt operations, threaten critical business information, cripple key systems, compromise customer and employee personal data, exposing unprepared businesses to substantial liability and reputational damage.
CWM can help you establish the right legal policies and training programs to manage your cybersecurity risks, comply with fair information privacy practices and mitigate liability. We serve businesses of all sizes, state and municipal entities, government contractors and emerging technology companies.
CWM can also help you manage a data incident by confidentially coordinating with key stake holders to retain necessary cybersecurity forensics and insurance professionals, and by preparing notifications mandated by state and federal law. We also provide cybersecurity and data privacy c-suite consulting, employee training, privacy design consulting and privacy policy review.
Our Services:
Cybersecurity & Data Privacy Plans and Policies

Cybersecurity & Data Privacy Training and Program Development

Data Incident Response Preparation

Regulatory Compliance and Reporting

Technology and IT Contract Review

Technology Related Litigation

Data Breach and Privacy Litigation
Primary Contacts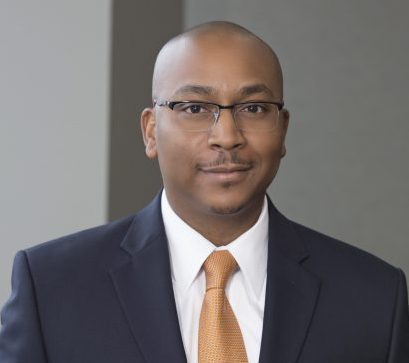 Darius K. Davenport
Robert G. Bracknell
James L. Chapman, IV
Alexander R. McDaniel
W. Ryan Snow
Articles
Lying Eyes:  Deepfakes, Rules of Evidence, and Disinformation (November 1, 2023)
New SEC enforcement action against Solar Winds and its CISO (November 1, 2023)
Securities and Exchange Commission Final Rule on Cybersecurity (October 17, 2023)
The Virginia Consumer Data Protection Act (October 12, 2023)
Troy McCollum and Butch Bracknell, Cybersecurity and the Workforce:  Strengthening Weak Links (October 6, 2023)
Darius K. Davenport and James L. Chapman, "Mitigating the Cost of Data Breach", Data and Security Dispatch, Defense Research Institute (DRI), Volume 4 Issue 2 (October 04, 2018)
Future of Law Practice 2019 Report of The Virginia State Bar's Special Committee on the Future of Law Practice, Darius K. Davenport, contributing author, Chapter 2.8. 
Darius K. Davenport and W. Ryan Snow, "Hackers and Why They Hack – and Why You Need to Know", For the Defense, Defense Research Institute (October 2018)
Darius K. Davenport, "Make sure your cybersecurity team includes a breach lawyer", Expert Column, Inside Business Journal, (August 3, 2018)
Darius K. Davenport, "Cyber Incident Reporting and the Department of Defense", Data and Security Dispatch, Defense Research Institute (DRI), Volume 3 Issue 2 (November 21, 2017)
Downloads and Whitepapers
Seminars and Presentations
Darius K. Davenport, Presenter, "Cyber Crime", Virginia Cyber Alliance Professional Workshop Series, Old Dominion University (June 21, 2019)
Darius K. Davenport, Co-presenter, Gone Phishing: Cybersecurity for Local Governments, Local Government Attorney Association 2019 Spring Conference (April 4, 2019)
Darius K. Davenport, Co-presenter, Cyber-Ethics: How Not to Let Your Computer Get You Disbarred, Twenty-First Annual Bench/Bar Conference, Norfolk and Portsmouth Bar Association (April 1, 2019)
Darius K. Davenport, Presenter, "Cybersecurity for Public Housing Agencies," Virginia Association of Housing and Community Development Officials 2018 Legal and Policy Seminar (November 2018)
Darius K. Davenport, Panelist, "Public Housing Executive Legal Case Study Panel Discussion," HADA Seminar, Colorado Springs Marriott (September 26, 2018)
Darius K. Davenport, Presenter, "Cybersecurity Liability in the Public Sector," HADA Seminar, Colorado Springs Marriott (September 25, 2018)
Darius K. Davenport, Panelist, "Cyberattacks: No Business is Immune", Cox Business Executive Discussion Series (September 2018)
Darius K. Davenport, Co-presenter, "Anatomy of a Cyber Breach and Response for Maritime Lawyers and Their Clients", Southeastern Admiralty Law Institute's (SEALI) Annual Seminar (June 2018)
Darius K. Davenport, Presenter, "Cybersecurity and Data Privacy in Today's Legal Practice", Virginia Trial Lawyers Association, 2018 Annual Convention (March 2018)
Darius K. Davenport, Co-presenter, "Cybersecurity and Business Resiliency", CWM/mode5 Presentation (2017)
Darius K. Davenport, Presenter, "Cybersecurity and Data Privacy for Law Firms", Old Dominion Bar Association Annual Meeting (2017)
Videos, Websites and Other Resources