Calling Your Boss a Nasty Motherf**ker is Protected Activity?
Posted on April 26, 2017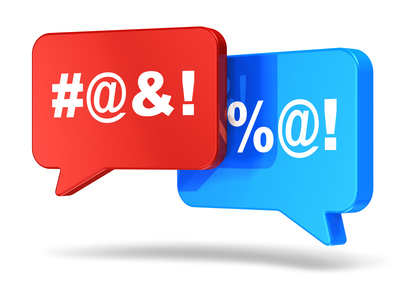 the situation
An employee has a problem with the way he has been treated by a supervisor and decides to share his disdain for him on Facebook—calling the supervisor a "nasty motherf**ker" and also saying "F*ck his mother" and "f*ck his whole family!"  Is this not a proper basis for termination?
the ruling
The Second Circuit recently found that under certain circumstances, this type of behavior was protected conduct under the National Labor Relations Act ("NLRA").  NLRB v. Pier Sixty, LLC, Case Nos. 15-1841 and 15-1962 (2d Cir. April 21, 2017).
Hernan Perez worked as a server for Pier Sixty, a catering company in New York.  There was a movement among the employees of Pier Sixty to unionize, resulting in tension between management and the employees.  Two days before the vote to unionize, one of Perez's supervisors spoke to Perez and two other servers in a harsh way. Perez took this as another example of management's continuing disrespect for employees and so on a break a short time later, Perez posted the following on Facebook—"Bob is such a NASTY MOTHERF**KER don't know how to talk to people!!!!!! F*ck his mother and his entire f*cking family!!!! What a LOSER!!!! Vote YES for the UNION!!!!!!"  Even though Perez took the post down three days later, Pier Sixty fired him.
Perez then filed a charge with the NLRB, claiming he was only fired in retaliation for engaging in concerted protected activities.  The NLRB Administrative Law Judge issued a finding that Pier Sixty had violated the NLRA by firing Perez.   Pier Sixty sought the Second Circuit Court of Appeal's review and the court ended up agreeing with the NLRA.
Pier Sixty did not dispute that employers are not permitted to fire employees for participating in protected, union-related activity, but argued that even if the activity is ostensibly protected, if an employee engages in such activity in an abusive manner (as here), that protection is lost.  The question before the court was whether Perez's obscenity-laden post was abusive.  The court ended up finding that the NLRB's decision that the comments were not so egregious as to exceed the protection of the NLRA was justified.
In reaching this decision, the court focused on the fact that although the Facebook message was "dominated by vulgar attacks" on the supervisor and his family, the subject matter was about workplace concerns (the allegedly disrespectful treatment of employees).  The court also pointed out that Pier Sixty tolerated profanity among its employees and that it had not previously disciplined workers for using profanity in the workplace, including these specific terms. Additionally, the court explained that the location of the comments was "an online forum of communication among coworkers and a tool for organization in the modern era," further pointing out that Perez thought his comments were only for "friends" to see and that he took down the post after only three days.  Based on all of this, the court found that Pier Sixty had failed to show that his behavior was so egregious so as to lose the protection of the NLRA, although did note that the case "seems to us to sit at the outer-bounds of protected union activity  . . ."
the point
This case was specifically about an effort to unionize—but it is important to remember that the NLRA applies to other types of concerted activity, so long as it relates to an effort to improve pay and working conditions, with or without a union.  As this case illustrates, the NLRB and courts may take a broad view of protected activity, perhaps especially in the context of social media, and employers need to be aware of this stance.