Look out—possibly more hostile work environment claims ahead
Posted on May 15, 2015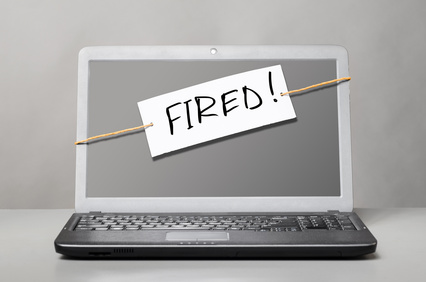 Following the recent ruling of the Fourth Circuit after an en banc rehearing, employers may face more claims for hostile work environment. In Boyer-Liberto v. Fountainebleau Corp., No. 13-1473 (4th Cir. May 7, 2015), the Fourth Circuit overturned a prior decision by its own panel and the district court and found that an extremely serious instance of harassment, even if it is isolated, can support a claim for hostile work environment and also provide a basis for a claim of retaliation if the isolated incident is physically threatening or humiliating.
The plaintiff in this case was a cocktail waitress at a Clarion Resort owned by the defendant in Ocean City, Maryland. According to the plaintiff, a white supervisor called her a "porch monkey" twice in a 24 hour period and threatened her with the loss of her job. Soon after she complained of racial harassment, she was fired by the owner of the hotel. The plaintiff asserted claims of both hostile work environment and retaliation under Title VII.
The district court granted the defendant's motion for summary judgment as to the hostile work environment claim, finding that there had been on showing that the supervisor's conduct was so severe or pervasive as to alter the plaintiff's conditions of employment and produce an abusive work environment. Similarly, summary judgment was granted as to the retaliation claim based on the defendant's argument that because the plaintiff could not have reasonably believed that the supervisor's conduct was sufficiently severe or pervasive enough to constitute a hostile work environment, she had not engaged in protected activity. A three judge panel of the Fourth Circuit Court of Appeals affirmed the rulings. The plaintiff then sought rehearing en banc.
The Fourth Circuit ended up reversing its prior decision, finding that even isolated harassment can be "extremely serious." Id, p. 34. The Fourth Circuit acknowledged that the ruling was "a first" for the court, but explained that "we reject, however, any notion that our prior decisions . . . were meant to require more than a single incident of harassment in every viable hostile work environment claim." Id.
As to the plaintiff's claim of retaliation, the court found that the plaintiff "plainly" could have reasonably believed that there was a hostile work environment in progress when she complained about her supervisor's use of the racial slur. "'[P]orch monkey' is a racial epithet that is not just humiliating , but 'degrading and humiliating in the extreme.'" Id., p. 45. Because the plaintiff had shown that the harassment was sufficiently severe to render reasonable her belief that a hostile work environment was occurring, her retaliation claim should also be permitted to proceed. Id.