Harassment Claim Following a Consensual Sexual Relationship?
Posted on January 3, 2018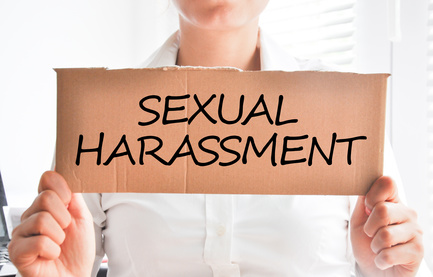 the situation
An employee engages in a consensual sexual relationship with her boss.  After she breaks it off with him, he begins treating her differently.  She is subsequently put on a performance improvement plan and then terminated in connection with a company restructuring.  Can she then bring a claim for sexual harassment?
the ruling
Perhaps so, depending on the actions taken by the scorned supervisor.  A federal court in Minnesota denied an employer's motion for summary judgment in a case involving similar facts. Pung v. Regus Management Group, LLC, Case No. 16-cv-00006 (D. Mn. December 21, 2017).
Regus Management Group leases executive office suites.  Ginger Pung began working for Regus in 1991 and became a general manager in 2004. Sometime in 2010 or 2011, Scott Ravenscroft became Pung's direct supervisor.  The two began a consensual sexual relationship that lasted until early the spring of 2014 when Pung broke it off.  According to Pung, after the break up, Ravenscroft's attitude toward her at work changed.  He become very controlling and treated her less favorably than other employees.
A few months later, Ravenscroft met with Pung and threatened to put her on a coaching plan based on her poor numbers (although Pung disputes that her numbers were poor).  Following this, Pung disclosed her prior relationship with Ravenscroft to the Director of HR and expressed her concern that Ravenscroft's threat to put her on a coaching plan was retaliatory and that he was essentially setting her up for termination.  The HR Director ended up moving her supervision to the Regional Vice President, Jeff Bowron. Pung claimed Ravenscroft's treatment of her only worsened after this.
In December of 2014, Bowron put Pung on a performance improvement plan (PIP) after she exceeded an allotted budget for a holiday party (a budget that had been established by Ravenscroft).  In February of the next year, Regus was going through a reorganization and Pung was terminated as part of the reorganization.  Pung claims that the fact that she had been unfairly placed on the PIP factored into her termination in connection with the reorganization and asserted claims of quid pro quo sexual harassment and retaliation.
Regus argued that Pung could not proceed on her quid pro quo sexual harassment claim for a number of reasons, including that Ravenscroft did not threaten Pung's position, seek sexual favors or intimate that a failure to participate in a sexual relationship with him would impact Pung's employment.  Regus also argued that a quid pro quo claim would be barred based on the consensual nature of the relationship between Pung and Ravenscroft and the lack of any exercise of power by Ravenscroft.  The court disagreed.
The court concluded that a reasonable juror could conclude that Pung's refusal to continue her relationship with Ravenscroft or her decision to complain about him to HR played a part in her termination.  Additionally, even though Ravenscroft himself did not take any action against Pung, there may be liability under the "cat's paw theory" of liability, meaning that if Ravenscroft's retaliatory animus played a material role in causing Pung to be placed on the PIP and her ultimate termination, Regus could still face liability even though Ravenscroft was not the ultimate decision maker.
the point
This case illustrates the potential issues that may arise when employees in a supervisor/subordinate relationship have an intimate relationship—if and when the relationship goes awry, there could be serious implications thereafter.  Moreover, employers need to keep in mind that they cannot necessarily insulate themselves from liability by claiming that someone apart from the supervisor at issue was the final decision maker. Employers must also do their best to be certain none of the information on which a disciplinary action is based has been tainted by a discriminatory animus.