Get your story straight—employer's change in explanation can be evidence of pretext
Posted on July 10, 2015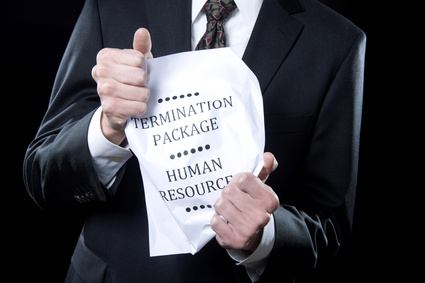 Yet again, an employer is burned by asserting inconsistent reasons for the termination of an employee.  In a recent case, the Eighth Circuit Court of Appeals found that an employee had presented sufficient evidence of an unlawful termination based on his use of FMLA leave where the employer offered differing stories as to the reason for the termination.  Hudson v. Tyson Fresh Meats, Inc., 2015 U.S. App. LEXIS 8479 (8th Cir. 2015).

Hudson was employed as a supervisor for Tyson.   When he was sick one day, instead of following Tyson's policy that he personally call his direct supervisor to report an absence, he had his girlfriend (also a Tyson employee) tell his supervisor that he was sick and would be out for a few days.  Hudson also claimed that he texted his supervisor before the start of his shift and told him he was having health issues.  Hudson was out of work for a few days and then went and saw a doctor who ended up giving him a note excusing him for the prior week and the coming week.  Hudson then requested more leave and said he intended to request FMLA leave (although there was a dispute about whether he checked a box for "non-FMLA" on his leave of absence application).
When he sought to return to work after the period of leave, he was told not to return to his duties while the HR manager investigated the situation.  The next day, Hudson was terminated and told that it was because he had failed to notify the company that he was going to be absent for some of the prior days.  Hudson sued, claiming FMLA interference and retaliation.  Hudson claimed that Tyson improperly classified his leave as non-FMLA and failed to restore him to his position upon his return.
The district court found that Hudson had set forth a prima facie case of discrimination based upon his termination, but that Tyson had a legitimate, nondiscriminatory reason.  Hudson argued it was pretexual.  Tyson originally claimed that it fired him for being a no call/no show. However, then at oral argument, Tyson claimed that he was fired for failing to follow notice procedures (which required a phone call).  The Eighth Circuit found that there was a genuine issue of material fact as to whether the explanation given by Tyson was credible.  According to the Eighth Circuit, the shift in explanation, from the claim that he was fired for failing to notify the company he was going to be absent to the claim that he was fired for not notifying the company properly, did not prove pretext, but was relevant in light of the other evidence. Id. at 12. The court also pointed out that it was disputed whether Tyson really enforced its call-in policy, as there was evidence from Hudson that he had previously texted with his supervisor about absences.  Id. at 13.  In light of all of this, the court concluded that there was sufficient evidence to raise a genuine issue of fact as to whether Hudson was actually terminated based on his use of FMLA leave.   Id.
This case reinforces the importance of consistency—both in the reasons given for termination and in applying company policies.