No FMLA Retaliation Where Employer Can Show Employee Terminated for Improperly Accessing Supervisor's Email
Posted on October 10, 2014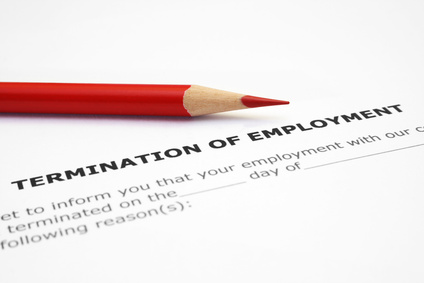 The decision of the United States District Court for the Western District of Virginia in the case of Downs v. Winchester Medical Center, et al., No. 5:13cv00083 regarding what constitutes a claim for interference in violation of the FMLA was the topic of a posting from a few months ago. The district court had found that while the plaintiff had properly stated a claim for retaliation in violation of the FMLA based upon these allegations, but that her claims not support a claim for FMLA interference.   Last month, the district court granted summary judgment to the employer, finding that the employer had a legitimate, nondiscriminatory reason for the termination of the employee, namely, her inappropriate accessing of her supervisor's email, and thus that her retaliation claim failed as a matter of law. Downs, Memorandum Opinion (August 18, 2014).

Linda Downs worked for Valley Health for sixteen years beginning in 1994. In 2009, Downs began using FMLA leave because of migraine headaches she was experiencing. The parties dispute Downs' performance—with Valley Health claiming that Downs was a poor employee and Downs maintaining that she received good reviews and issues only arose because of her increased use of FMLA leave. Downs' performance reviews indicated that she generally exceeded standards, but also noted certain performance issues, including her tardiness, unscheduled absences and failure to complete tasks in a timely manner. In fact, after her 2009 performance review, Downs was placed on a sixty day action plan to improve her performance, later extended to a ninety day plan. Then, in August 2010, Downs' supervisor placed her on another ninety day action plan following her receipt of a written corrective action for poor attendance. Downs' performance review in 2011 showed a decrease in her performance from prior years. In June 2011, Downs emailed the Vice President of Human Resources, claiming that she felt she was being treated unfairly because of her use of FMLA leave.
In August of 2011, Downs' supervisor Kent began discussing Downs' performance with HR, including creating a document titled "Corrective Action Suspension or Termination?" Kent also communicated with legal counsel about Downs via telephone and email. However, HR never made a decision about the issues addressed in this memo because of another issue that arose–Downs' access of Kent's emails.
It became evident through Downs' actions and information she had that she had been accessing Kent's email. Valley Health investigated and determined that Downs did have access to Kent's email inbox, even though Kent had believed she had changed her password and that Downs did not have such access. The IT department then determined that Downs had forwarded emails from Kent's email to her own personal email address. When confronted, Downs admitted that she had accessed Kent's email inbox, but stated that it was with Kent's authorization. Valley Health initially suspended Downs and then terminated her. In the termination notice, Valley Health explained that Kent disputed that Downs had access to her account, but that, regardless, when Downs saw emails related to her personnel situation, she should have advised Kent that she had seen these emails and not forwarded them to her own personal email account.
The district court explained that both FMLA retaliation and ADA discrimination claims are analyzing under the McDonnell Douglas burden-shifting scheme, meaning that if the plaintiff can establish a prima facie case of retaliation or discrimination, the burden the shifts to the defendant to show a legitimate non-discriminatory reason for the action and then the plaintiff must show that this reason is merely pretext. Downs, p. 9 (citing to Bennett v. Kaiser Permanente, 931 F. Supp. 2d 697, 713-14 (D. Md. 2014).
Valley Health first argued that Downs' poor performance was a legitimate, nondiscriminatory reason for her termination. However, the court agreed with Downs that she was not terminated for poor performance and thus did not defeat the retaliation claim. Id., p. 9. Instead, Downs' email usage was the basis for her termination. Downs then claimed that because there was a genuine issue of disputed material fact as to whether she had authority to access Kent's email, summary judgment was not appropriate. Downs also argued that pretext could be inferred from the timing of her suspension as she was suspended only two days after sending an email about her concerns about her FMLA leave.
The court disagreed that the timing of Downs' suspension suggested pretext, finding instead that her email was "not so much an assertion of rights under the FMLA, but rather an attempt to use the FMLA to shield herself from impending adverse employment action." Id., p. 11. The court further found that "the evidence clearly shows that [Downs] was not terminated merely for generally accessing Kent's inbox . . ." but also because she "misused that access to read email related to her own personal employment difficulties." Id., pp. 12-13.
The court went on to explain that "[a]n employer may validly terminate an employee for a serious violation of company policy even without 100% certainty" and that "[i]ndeed, it is immaterial if 'the reason was wise, fair, or even correct, ultimately, as long as it truly was the reason for the plaintiff's termination." Id., p. 17 (quoting Leonard v. Electro-Mech. Corp., 2014 WL 1385356, at *7 (W.D. Va. 2014)). Under the facts of this case, concluded the court, no reasonable juror could find that the reason for Valley Health's termination of Downs was pretextual. Id., p. 18. Furthermore, pointed out the court, Valley Health had provided evidence that it had previously terminated two other employees for similar conduct. Id.
For these reasons, because Valley Health had set forth a legitimate, nondiscriminatory reason for Downs' termination (her access of confidential emails about her own personnel situation) and there was no evidence of pretext, the employer was entitled to summary judgment.