Did She Quit or was She Fired? In FMLA Context, Could Mean Liquidated Damages
Posted on March 16, 2016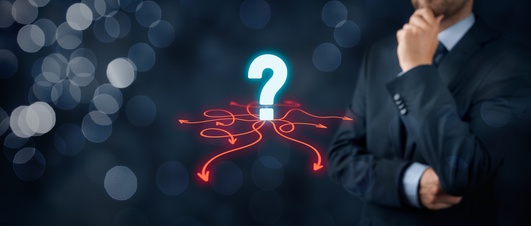 the situation
Your HR Director is under a lot of stress—both based on some personal issues and some issues between her and the CEO. According to the CEO, during a heated conversation, she quits. She claims she just told the CEO that she was thinking of quitting and that she was actually fired when she subsequently tried to request FMLA leave based on psychological distress. What sort of FMLA claims could you face?

the ruling
In a case earlier this year, a jury found an employer liable for interference and retaliation in violation of the FMLA and a court awarded liquidated damages under similar circumstances. LaMonaca v. Tread Corp., Case No. 7:14cv00249 (W.D. Va. 2016). Basically, if the jury found that the employee had been fired (and not resigned as the company claimed), the court couldn't find that the company acted in good faith and thus liquidated damages should be awarded.
Valarie LaMonaca had been serving as Tread Corporation's HR Director for about a year when she began experiencing some stress due to personal issues, namely, her husband's loss of a job while recuperating from open heart surgery. LaMonaca was under some stress at work as her relationship with Tread's CEO had become strained, partly due to a lawsuit Tread had filed against two previous members of the executive team. According to the CEO, during a meeting about this lawsuit, LaMonaca resigned. However, LaMonaca claimed she only told him she was thinking about resigning. She says the CEO told her to think about this decision and that if she wanted to resign it needed to be in writing.
Later that Friday night, the CEO sent LaMonaca a couple of text messages asking if she planned to submit a written resignation. She didn't respond. However, on Saturday, she did schedule an appointment with her doctor and then sent an email to another HR representative saying that she was suffering from psychological distress due to stress. She also asked the HR representative to send her FMLA forms so she could take them with her to see her doctor.
On Sunday, the CEO sent her a text—saying that based on her lack of response to his other texts, he was assuming that the resignation she had given on Friday was effective immediately. LaMonaca responded about an hour later, saying she didn't plan to resign and then sent an email a short time later stating that she was not resigning and requesting a medical leave of absence based on the adverse effects of prolonged exposure to stress. Twenty minutes after that email, the CEO responded and told her to stay off of Tread property until further notice.
On Monday, LaMonaca's doctor ended up diagnosing her with an adjustment disorder with anxious features. She was advised to take a 30 day medical leave of absence. That same day, the CEO sent LaMonaca an email stating that her employment had ended the previous Friday. LaMonaca sent him a copy of the doctor's note and asked him to reconsider, but he refused.
LaMonaca filed a lawsuit—claiming that Tread interfered with her rights under the FMLA and that Tread terminated her in retaliation for exercising her FMLA rights. A jury ended up agreeing with LaMonaca. The court upheld the jury verdict. The court rejected Tread's arguments that the fact that LaMonaca had not received any medical treatment at the time she requested FMLA leave was fatal to her claim. The court also found that the fact that her doctor's note was not provided until after she was terminated did not matter.
Additionally, the court found that the jury had rejected Tread's argument that the CEO genuinely believed that LaMonaca had resigned before she requested FMLA leave. In light of this finding on the jury's part, the court explained, there was no way to find that Tread had acted in good faith and so LaMonaca was entitled to liquidated damages.
the point
Employers are often faced with situations where employees and management recount very different versions of their communications. This is an example of the potential outcome of this type of disagreement. One way to address this potential danger is to have witnesses present during discussions that could involve sensitive issues. Of course, it isn't always possible to anticipate when such conversations will arise. Regardless, employers should avoid jumping the gun where an employee talks about resigning, but shortly after asks for medical leave.