Return to Work Only When Cleared of Medical Restrictions—Is this a Problem?
Posted on November 15, 2017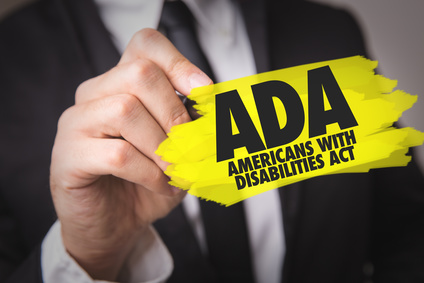 the situation
A company requires all employees returning to work from medical leave to be able to perform their essential job duties without any sort of accommodation—basically a 100% return-to-work policy.  The policy applies across the board, no matter what the medical condition or what the employee's position.  Is this lawful?
the ruling
This type of policy is likely not lawful under the ADA.  American Airlines and Envoy Air recently agreed to pay almost ten million dollars to resolve claims brought by the EEOC that they had violated the ADA through the use of this type of 100% return to work policy.  On November 3, 2017, the EEOC and American and Envoy submitted a consent decree to a federal court in Arizona related to this settlement.  EEOC v. American Airlines, Inc. and Envoy Air, Inc., Case No. 2:17-cv-04059 (D. Az.).
The complaint (filed the same day as the consent decree) asserted that by utilizing a 100% return to work policy that required employees to return to work without restrictions, American and Envoy engaged in a pattern or practice of violating the ADA. The EEOC brought suit on behalf of twelve specific individuals, but seeking relief for a larger group of aggrieved individuals.  According to the complaint, the twelve individuals had disabilities (such as lupus, cancer, a stroke, a knee injury requiring significant surgeries, a back injury, asthma, and a condition requiring significant abdominal surgery) and American and Envoy did not provide reasonable accommodations to these individuals (and others).  For example, American and Envoy did not provide intermittent leave as an accommodation. When an employee had a standing restriction, they did not simply allow the employee to have a stool behind the counter.  They told employees out on medical leave that they could not return to work until they had no restrictions related to their medical condition or disability.  They also did not offer up reassignment as an option for employees with medical conditions or disabilities, but instead required them to apply for and compete for vacant positions.   The EEOC's complaint asserts that through these practices and their policy, American and Envoy engaged in a pattern and practice of failing to accommodate employees.
American and Envoy elected to enter into a consent decree related to this lawsuit (and, in fact, claim that they had already discontinued the use of these policies which were really a holdover from predecessor companies). Under the terms of the consent decree, American and Envoy agreed to pay $9.8 million dollars to those aggrieved. American and Envoy also agreed to additional non-monetary relief, including providing certain training to employees and those in the HR department, along with designating a particular ADA Coordinator to oversee compliance with the ADA.
the point
As most employers are now aware, one important concept to keep in mind in complying with the ADA is to avoid any sort of blanket policy like the one utilized by American Airlines here.   The ADA's requirement that employers go through the interactive process with their employees who are entitled to protection under the ADA is just not consistent with any sort of global or overarching rule like a 100% return-to-work policy.  Employers are well advised to take a close look at their policies that apply to employees returning to work to insure that they are not running afoul of their obligations to consider reasonable accommodations under the ADA.