Title VII Liability for Racist Remarks of a Non Decisionmaker?
Posted on April 6, 2016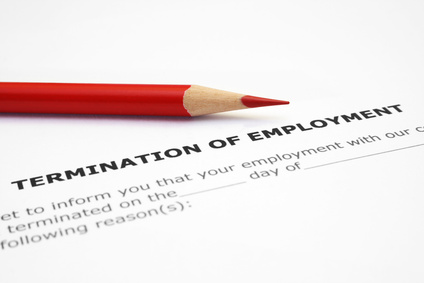 the situation
Based on reports made by your supervisor about some performance problems of one of his subordinates, you fire him.  The terminated employee then claims that the supervisor made a number of racist statements to him.  Since the supervisor didn't make the decision to fire the employee, can your company still face a claim under Title VII for discrimination?
the ruling
If the only information you had supporting the termination of the employee came from the offending supervisor, you may have a problem.  This is called the "cat's paw" theory of liability and in a recent case, a federal court in Michigan held that a plaintiff could proceed on a claim against his employer even where his allegedly racist supervisor had no control over the decision to fire him.  Henry v. Shawnee Specialties, Inc., et al., Case No. 1:14-CV-1234 (March 31, 2016).
LeVance Henry was a black man who was hired by a staffing company to work as a third shift die cast technician for Shawnee Specialties.  There were only two other people working the third shift—supervisor Mark Byers and Bill Lindley, both of whom were white.
According to Henry, a few months after he started working at Shawnee, Byers falsely accused  him of making bad parts and made him undertake dangerous tasks.  A few weeks later, Byers again accused him of making bad parts.  Byers also told Henry that Byers' father was a racist and that if Henry had come into his childhood home, he would have been shot.  Byers also told him that he was a racist, but that he was trying to overcome it.
Henry complained to someone higher up in management, plant manager Joe Yacklich. Yacklich said he would look into it and see about transferring Henry to a different shift.  But when the second shift supervisor said that he did not want to work with Henry, Yacklich and the president of Shawnee decided to terminate Henry based on performance issues.
Henry brought claims of race discrimination and retaliation against Shawnee and the staffing company. Shawnee sought summary judgment—and one of its arguments was that even if Byers had made racially insensitive remarks and was motivated by racial animus, it did not matter because he was not involved in the decision to fire Henry.   But, the federal court found that it did matter. There was evidence that Byers influenced the decision-making process. The president said that he had been told that Henry was having performance issues and not following Byers' direction.  The plant manager said that he had heard about performance issues from Byers and the Byers had told him that something needed to be done about Henry.  And the only reason that the second shift supervisor did not want to work with Henry was because of complaints he heard from Byers.  In fact, all of the information that the plant manager and the president had about Henry that led to his dismissal came from Byers.  No one conducted an independent investigation into the Henry's performance .
Given that Byers had such an influence on the decision-making process, the court agreed with Henry that Byers' racial animus could be imputed to Shawnee.  Bottom line-if Byers intended to cause an adverse employment action and his discriminatory animus was the proximate cause of the termination, Shawnee could be liable for discrimination.
the point
In evaluating potential discrimination claims, employers often are focused on who the decision makers are—but as this case illustrates, we need to also be aware of the source of the information relied upon by these decision makers.  If that information is tainted, the decision itself might be tainted.