Is a Policy Requiring Employees to be 100% Healed Before Returning to Work a Problem?
Posted on June 13, 2018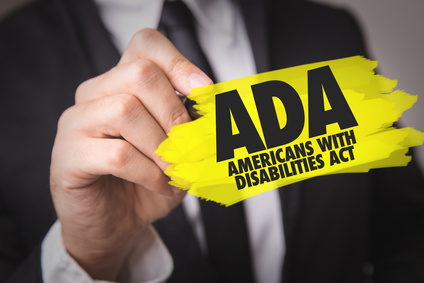 the situation
A company implements a policy under which any employee must be 100% healed from any medical condition before returning to work.  Is this lawful?
the ruling
Probably not.  A few months ago, the EEOC filed a lawsuit against Nevada Restaurant Services, a Nevada company that operates slot machines, taverns and casinos, based on this type of policy.  EEOC v. Nevada Restaurant Services, Case No. 2:18-cv-00954. Nevada Restaurant Services recently reached a settlement with the EEOC, agreeing to pay $3.5 million dollars and also to provide some other relief.
Two employees of Nevada Restaurant Services who had been impacted by the 100% healed policy filed charges with the EEOC asserting discrimination in violation of the ADA.  The EEOC found cause to believe that Nevada Restaurant Services had violated the ADA. After a failed attempt at conciliation, the EEOC filed suit.
The EEOC claimed that the 100% healed policy does not allow for reasonable accommodation of qualified individuals with disabilities.  By engaging in this practice, Nevada Restaurant Services failed to engage in the interactive process with employees as required by the ADA.
Nevada Restaurant Services has agreed to pay $3.5 million to the victims of the discrimination.  The company has also agreed to retain a consultant with ADA expertise to help it to implement the right policies to insure compliance with the ADA and to provide ADA training to certain members of management and the HR staff.  Finally, the company has to develop some sort of tracking system for employee requests for accommodations and submit regular reports to the EEOC regarding its compliance efforts for three and a half years.
the point
This employer is paying a pretty hefty penalty for the use of this 100% healed policy.  In order to avoid finding themselves in a similar situation, employers have to remember that they need to do individualized inquiries and actually engage in the interactive process to determine whether certain accommodations are possible.  One size fits all policies related to disabilities and medical conditions are generally not a good idea.