Could Supervisor's Statements Regarding Biracial Dating Create a Hostile Work Environment?
Posted on September 20, 2017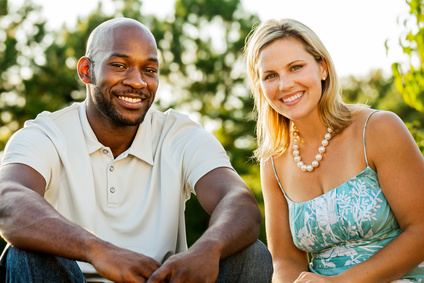 the situation
Caucasian employee has an African American spouse with whom she has several children. The employee's supervisor begins complaining to her about his concerns that his daughter is dating an African American man and talking to her about the potential problems that might arise out of this relationship, including consequences within his extended family and for his daughter professionally. The employee tells the supervisor that she feels uncomfortable with these conversations, but he continues to make similar complaints and comments. Could the employer be found to have violated Title VII?
the ruling
A federal court in the Western District of Virginia recently found that this could constitute a hostile work environment, dismissing an employer's motion for summary judgment in a case involving similar issues. Bryson v. DLP Twin County Regional Healthcare, LLC, Case No. 7:16-cv-00233 (August 14, 2017).
Cassandra Bryson worked for the hospital as a social worker assistant. After working for the hospital for a little less than three years, Bryson was fired based on her failure to submit timely and accurate documentation about patient visits and office hours. After she was fired, Bryson claimed that the hospital had violated Title VII, both by subjecting her to a hostile work environment and by terminating her. The hospital moved for summary judgment—and while the court found that Bryson did not have a claim for discrimination based on her termination (because Bryson did not contest the facts supporting the disciplinary actions taken against her, including her termination), it also found that there was sufficient evidence to go to a jury on her hostile work environment claim.
According to Bryson, two years into her employment with the hospital, she overheard a conversation between a coworker and one of her supervisors about the fact that the hospital chaplain was dating "a black boy" and in this conversation, Baker agreed with the coworker that her husband would not be okay with their children dating anyone who was African American. Additionally, claims Bryson, there were a number of statements made to her by another supervisor (Kippy Anderson) that constituted harassment. Anderson came to Bryson's cubicle approximately 6 or 7 times within a seven month period to complain about her daughter dating another student at her college who was African American. Anderson asked Bryson if her biracial kids had a hard time "fitting in" and commented that her husband and mother would not approve of her daughter's relationship. Anderson made further comments about how detrimental it might be to her daughter's career if she took her African American boyfriend to her work Christmas party and talked about how worried she was about her daughter visiting her boyfriend's family in the ghetto. Anderson also made a number of comments about the darkness of Bryson's husband's skin.
Bryson claims that she told Anderson that these conversations bothered her, but that it was only after five or six similar conversations when Bryson got "ugly" with Anderson that Anderson discontinued this conduct.
The hospital argued that the supervisors' comments were not based on Bryson's race or the race of her children. The hospital also argued that the comments were not severe or pervasive and that although Bryson may have felt uncomfortable, the comments were not hostile or abusive.
But the court disagreed. First, the court noted that it appeared that most of Anderson's comments were directed toward Bryson specifically because she has biracial children. As to how severe or pervasive the comments were, the court explained that whether or not Bryson used the words "hostile" or "abusive," there was sufficient evidence to show that Bryson believed that these comments made her uncomfortable enough to affect her ability to work.
Furthermore, Anderson was not merely making references to race or discussing her daughter's dating life, but making comments about the strife caused by this biracial relationship. Under these circumstances, there was enough evidence to present to a jury as to whether the alleged harassment was severe or pervasive enough to support a Title VII hostile work environment claim.
the point
Here, the employer argued that the statements made by Bryson's supervisor, while maybe insensitive or ignorant, were not meant to be harassing. And the court found that this case was a "close call." But, the bottom line was that the court found that repeated inquiries or comments from a supervisor about the color of an employee's spouse's skin or about how their biracial children were fitting in could be harassment and could result in liability under Title VII.