Can an employee make a wrongful discharge claim on the grounds that she was forced to quit?
Posted on April 24, 2015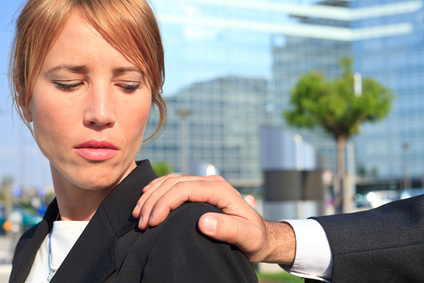 Perhaps so-in a recent decision from the federal court in the Western District of Virginia, the court, anticipating how the Supreme Court of Virginia would rule on this issue, found that a plaintiff may be able to state a claim of wrongful discharge against his or her employer even where he or she resigned if his or her working conditions were intolerable and the termination was in violation of the clear and unequivocal public policy of the Commonwealth of Virginia. Faulkner v. Dillon, et al., Case No.: 1:14cv00081 (March 23, 2015).

Missy Faulkner worked for Bluefield Cleaner which was owned and operated by Richard Dillon. In late 2012, Dillon began to sexually harass Faulkner—essentially soliciting her for sexual favors and a sexual relationship in exchange for favorable treatment in the workplace. Faulkner claims she never gave into Dillon's advances or consented to his inappropriate touching and, in fact, told him to leave her alone on several occasions. When she threatened to go to a lawyer, Dillon told her no one would believe her because she was a drug addict and felon. Faulkner claimed that because of Dillon's conduct, she experienced extreme emotional distress, even contemplating suicide. She ended up quitting, claiming that she was unable to work in the environment created by Dillon because it would have resulted in her suffering a nervous breakdown.
Faulkner filed a lawsuit against Dillon and one of the claims asserted was wrongful discharge. The defendants argued that she could not make out a case for wrongful discharge because constructive discharge (a claim that one was forced to resign) has not be recognized by the Supreme Court of Virginia as a basis for asserting a claim for wrongful discharge. The federal court agreed that the Supreme Court of Virginia has not yet weighed in on this issue. Thus, the federal court explained, it was its duty to anticipate how the Supreme Court of Virginia would decide this issue.
The court acknowledged that other district courts were split on whether constructive discharge is recognized in Virginia and that state courts in Virginia had also reached different conclusions on this issue. The court concluded that the courts "recognizing constructive discharge under Virginia law are more persuasive regarding the potential approach of the Supreme Court of Virginia" and quoted from one such case: "[t]o establish constructive discharge, a plaintiff must show that the termination was in violation of 'clear and unequivocal public policy of this Commonwealth, that no person should have to suffer such indignities' and that the employer's actions were deliberate and created intolerable working conditions." Id., p. 11 (quoting Padilla v. Silver Diner, 63 Va. Cir. 50 (Va. Cir. Ct. 2003)). Id. pp. 10-11. Because the plaintiff had asserted sexual harassment, which was a form of gender discrimination that has been recognized by the Supreme Court of Virginia as a public policy exception to the employment at-will doctrine, the plaintiff had properly stated a claim against the defendants. Id., p. 11.