Despite Serious Documented Performance Issues, Reference to Medical Leave May Mean FMLA Retaliation Claim
Posted on March 22, 2017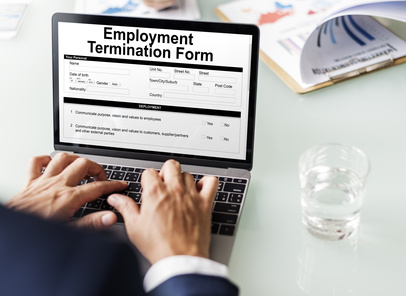 the situation
An employee begins working as a sales consultant and from the beginning, has serious performance issues. She is given a number of warnings and even placed on an improvement plan. After she receives a final warning threatening termination if her performance does not improve, she submits a request for FMLA leave for some necessary surgery. The employer grants the request, but then terminates her soon after her return when it is clear her performance is not improving. But in the email sent up the chain recommending termination, the supervisor references the request for medical leave. Is this enough to support a retaliation claim, despite the clear (and well-documented) performance issues?
the ruling
Perhaps so—or at least enough for the employee to get a trial on her claim. Last week a federal court in Alabama denied an employer's motion for summary judgment in a case involving similar facts. See Stewart v. Wells Fargo Bank, N.A., Case No. 5:15-cv-00988 (March 14, 2017).
Deborah Stewart was hired in March of 2012 as a treasury management sales consultant. Although Stewart had years of industry experience (including experience with Wells Fargo), she struggled in her role, failing to meet her sales goal by the end of her first year of employment. In 2013, Stewart also received customer complaints and continued to have poor sales (achieving only 32% of her year-to-date goal in April). Wells Fargo gave her a formal warning for her underperformance, which included an improvement plan. But Stewart's performance did not improve and in June of 2013, Wells Fargo issued a formal performance warning, essentially telling her that if she did not improve, she faced potential termination.
Just about a week before she got the formal warning, Stewart had gone to her doctor about some chronic neck pain and was told she would need surgery. During the meeting between Stewart and her supervisor about the formal performance warning, Stewart asked if she was going to be terminated and stated that she was having some health issues.
In July 2013 (a month after her formal warning), Stewart submitted a request for FMLA leave for neck surgery. Wells Fargo granted the request and Stewart was on leave for five weeks. Shortly after her return, her supervisor determined that her performance was not improving and sent an email to human resources asking for Stewart's termination based on her performance, citing a number of the performance issues. But the list of performance issues (which was presented in a chronological format) included a reference to Stewart's request for medical leave in July.
After she was fired for "continued poor performance," Stewart filed a lawsuit claiming that she was fired in retaliation for requesting medical leave in violation of the FMLA. Wells Fargo moved for summary judgment, pointing to the numerous performance issues throughout the entirety of her employment that were clearly the basis for her termination. But the court found that Stewart had presented direct evidence of retaliation in light of the email from her supervisor referencing the medical leave—the court found this to be a "blatant remark" which does "more than merely suggest a discriminatory motive."
Wells Fargo tried arguing that Stewart should have to show that but for her FMLA request, Wells Fargo would not have terminated her. But the court disagreed, explaining that in a FMLA retaliation claim, the employee only needs to show that the request for medical leave was a motivating factor, not a "but for" cause.
the point
Medical leave issues can be tricky for employers—and this is a perfect example of the potential dangers. Employers must always be extremely careful to separate any sort of performance issues from any medical leave as even where there are indisputable performance problems, they can find themselves going to trial on a retaliation claim if there is any indication that the medical leave was a factor.