Instagram intel—can an employer use it?
Posted on May 1, 2015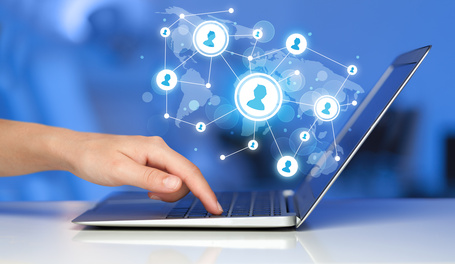 Let's say one of your employees has a tendency to call in sick on Fridays when it just so happens to be 72 degrees and sunny out. Another employee reports to you that last Friday, that same worker posted a picture of herself on Instagram at a nearby water park, despite the fact that she had claimed to have had a stomach bug. Can you act on this report?
Probably so, but there are some things you want to keep in mind. A few years ago, the Sixth Circuit Court of Appeals addressed this type of issue. Jaszczyszyn v. Advantage Health Physician Network, 504 Fed. Appx. 440 (6th Cir. 2012). An employee had been taking intermittent FMLA leave related to pain from a back injury, but about five weeks into her leave, coworkers reported that she was posting pictures of herself on Facebook drinking at a local festival (and clearly not laid up as she claimed to be). The employer met with the employee and the employee did not give any information that would explain the inconsistent conduct. The employer terminated her for fraud and the employee asserted interference and retaliation claims under the FMLA. The court found that the employee's claims failed as the employer's investigation was adequate and because the employee had failed to give a justification for her conduct.
Of course, as an employer, you can't require any employee to provide you with social media passwords so that you can check on other employees (see last week's post), but if you receive information from a coworker (or if you are a supervisor and connected to an employee through a social media site), you can review and consider it. However, you want to keep a few things in mind. First, you need to consider confidentiality issues related to the reporting employee. To the extent possible, try to avoid disclosing the source of the report of misconduct. Secondly, thoroughly investigate the report, which includes talking to the offending employee. Get his or her side of the story. Additionally, be careful about information related to a protected class—avoid making employment decisions based on an employee's activities on social media if the post or conduct has any connection to his or her membership in a protected class (like, for example, related to religious beliefs or a medical condition). Keep in mind that even some complaints about an employer are allowable on social media sites under the NLRA, as long as it constitutes "concerted activity," so before acting on a publicly expressed gripe, check in with an attorney. If you have regular access to an employee's social media site, make sure to take action if you see anything that could constitute a complaint about harassment, discrimination or some other violation of the law at work. Talk to the employee and investigate.
Earlier this week, I gave a presentation titled "Privacy and Social Media in the Workplace." We touched on the issues discussed in this post, along with a number of other social media issues-like how much you can monitor email and internet use and whether it extends to employees' personal devices. Much of this is uncharted territory and doesn't have clear cut answers. Employers are well advised to tread carefully, realizing that the wealth of information now available to them via social media can be useful, but also potentially dangerous.