Can You Cut a Pregnant Employee's Shifts to Avoid Unpredictability?
Posted on August 23, 2017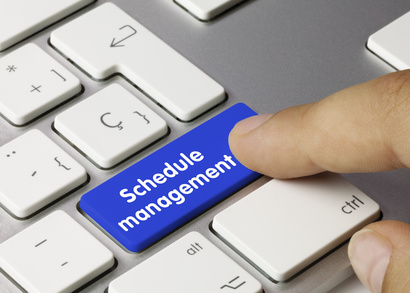 the situation
A restaurant has an automatic scheduling system which allows employees to input their availability and then generates a schedule accordingly a few weeks in advance.  One of the restaurant's servers is pregnant and quickly approaching her due date, although has stated her intention to work until she has the baby. In fear of ending up short-staffed, a manager tells the pregnant employee he is going to take her out of the automatic scheduling system, but will still give her shifts manually.  Is this discrimination?
the ruling
Yes, according to a recent case in which a federal court in Pennsylvania granted summary judgment to the EEOC in a case involving similar facts.  EEOC v. Bob Evans Farm, LLC, Case No. 2:15-cv-1237 (August 17, 2017.
Hayley Macioce was a server at a Bob Evans restaurant in West Mifflin, Pennsylvania.  She worked there during her first pregnancy in 2012. She did not take any leave prior to having her first baby and was permitted to take leave following the birth.  But the situation was different when she was pregnant with her second child in 2014.
Bob Evans uses an automated computer-based scheduling system to create employee schedules based on the needs of the restaurant and the employees' availability.  Macioce was due to have her second baby in September of 2014.  Her plan was to work up until she had the baby, just like she did with her first child. But in July of 2014, based on his concern that she was going to go into labor imminently, the general manager asked Macioce when she planned to take a leave of absence.  She told him that she planned to work until she had the baby (and did not inform him of her due date).  According to Macioce, the manager asked her if she would change her availability in the automated system to indicate that she was not available and that he could still manually give her shifts. He told her that he did not want to get "screwed over" if she had the baby and removed her from the automated scheduling system.
Macioce ended up filing a charge of discrimination under the Pregnancy Discrimination Act.  The EEOC brought a lawsuit against Bob Evans.  Both sides moved for summary judgment.  The court granted the EEOC's motion.  As the court explained, the evidence showed without a doubt that the reason for the manager's reason to remove Macioce from automatic scheduling was because she was pregnant and he thought her need for leave because of child birth was imminent.  The court rejected Bob Evans' argument that the action taken against her was because of her need for imminent, unpredictable leave.  After all, Macioce had never asked for any leave in advance of the birth of her child—and, in fact, had not even disclosed her due date. The only reason her need for leave was "unpredictable" was because of her pregnancy.  In light of this, the court concluded that EEOC had established discrimination based on pregnancy as a matter of law.
the point
It is important to make sure managers understand that the question is not whether they can make a reason for taking a certain employment action sound neutral (i.e. because of unpredictability and not pregnancy)-the question is whether, at the end of the day, the decision is because of a protected characteristic.  If it is, it's likely a problem.