Is Telling Someone You Want to Maximize Longevity a Bad Idea?
Posted on May 24, 2017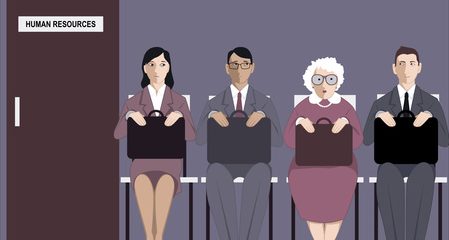 the situation
A 60 year old man applies to be a General Manager of a restaurant after spending over twenty years in the restaurant industry, a number of which were served in a managerial capacity. After interviewing the applicant over the phone, the hiring manager decides to bring him in for a face-to-face interview with the owner. The restaurant also asked him for some information for a background check and receives information about the applicant's age. After a very brief face-to-face interview with the owner, the hiring manager informs the applicant that he isn't going to get the job because the restaurant is really trying to maximize longevity. Is the restaurant looking at potential liability for an age discrimination claim?
the ruling
Likely so. The EEOC filed suit against Ruby Tuesday in a federal court in the Southern District of Florida last week alleging similar facts. EEOC v. Ruby Tuesday, Inc., Case No. 0:17-cv-60970. Floyd Cardwell was 59 years old when he applied for advertised General Manager positions at several different Ruby Tuesday locations in Florida. Cardwell applied electronically and was then interviewed by Ruby Tuesday's hiring manager over the phone. According to the complaint filed by the EEOC, during the interview, Cardwell and the hiring manager talked about Cardwell's relevant experience, including his twenty years of experience in the food and beverage industry. The hiring manager told him that he thought he was a great fit and that his experience level was ideal. The hiring manager recommended that Cardwell have a face-to-face interview with the operating managers at one of the locations. Before this interview, Cardwell is asked to provide a background release form and give a copy of his driver's license—presumably because Ruby Tuesday was looking to hire someone immediately.
Cardwell's interview with the operating manager ended up being extremely short. According to the EEOC, a few days later, the hiring manager contacted Cardwell and told him that he was not going to be hired for the position, saying that Ruby Tuesday was trying to "source the ideal person for the job in order to maximize longevity and minimize premature resignations." Ruby Tuesday didn't respond to Cardwell's complaint that he thought he wasn't hired because of his age and ended up hiring someone who was almost twenty years younger than him.
The EEOC ended up bringing a lawsuit on behalf of Cardwell last week, complaining that Ruby Tuesday had discriminated against Cardwell in violation of the ADEA. In this lawsuit, the EEOC seeks back pay and liquidated damages for Cardwell, along with permanent injunctive relief enjoining the restaurant from engaging in age-based hiring and requiring Ruby Tuesday to implement policies and programs to eradicate the effects of its past discriminatory practices.
the point
Hopefully, all levels of management within your business are aware that a comment about an applicant's age could land an employer in hot water. But you need to make sure that everyone in management, including anyone involved in the hiring process, realizes that this includes commentary related to an employee's likely remaining working years, regardless of what flowery terms are used to describe this concept.