Can Straight Employee Bring a Claim for Reverse Discrimination?
Posted on May 9, 2018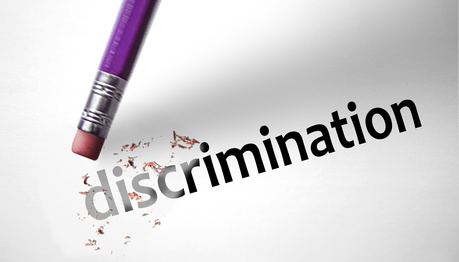 the situation
A heterosexual employee posts an anti-LGBTQ comment on Facebook. She claims that after learning about this post, her supervisor, a member of the LGBTQ community, begins treating her differently and ultimately fires her.  Can she bring a claim of discrimination under Title VII?
the ruling
The EEOC says yes.  Last week, the EEOC filed an amicus brief in a case currently before the Fifth Circuit Court of Appeals in which the plaintiff claimed that she was retaliated against for being straight after she made posted critical comments on Facebook about allowing transgender people to use the bathrooms of their choice. See O'Daniel v. Industrial Service Solutions, et al., Case No. 18-30136.
Bonnie O'Daniel worked in the HR department of Plant-N-Power Services, Inc., a subsidiary of Industrial Service Solutions.  Cynthia Huber was the president of the company and Tex Simoneaux was a vice president.  A few years into her employment, O'Daniel posted a picture of a man in a dress at Target shopping for a swimsuit with the comment "So meet, ROBERTa!  Shopping in the women's department for a swimsuit at the BR Target.  For all of you people that say you don't care what bathroom it's using, you're full of sh*t!! Let this try to walk in the women's bathroom while my daughters are in there!! #hellwillfreezeoverfirst."
Shortly after, O'Daniel was reprimanded for the Facebook post and several other issues. She complained to Simoneaux that she thought that Huber was discriminating against her based on her sex (in her complaint, O'Daniel asserts that Huber is a member of the LBGTQ community). When O'Daniel was eventually terminated, she filed an EEOC charge asserting Title VII retaliation.
But the district court dismissed O'Daniel's retaliation claim, explaining O'Daniel could not establish a reasonable belief that she opposed unlawful activity.  Basically, because the Fifth Circuit has ruled that Title VII does not prohibit employers from firing employees on the basis of sexual orientation, it was unreasonable for O'Daniel to think that discrimination on the basis of her status as a married, heterosexual female could constitute discrimination on the basis of her sex—thus there was no basis to conclude that O'Daniel engaged in protected activity.  O'Daniel appealed and the case is now pending before the Fifth Circuit.
The EEOC has chimed in, supporting O'Daniel's claim.  First, the EEOC takes the position that Title VII's prohibition on discrimination because of sex encompasses sexual orientation discrimination.  Further, because of recent legal developments, argues the EEOC, it is reasonable for an employee who is objecting to sexual orientation discrimination to believe that this type of discrimination is prohibited by Title VII, even in light of prior decisions reached by the Fifth Circuit.
the point
The question of whether Title VII's protection extends to sexual orientation is not totally clear.  Just last year, the Seventh Circuit ruled that discrimination on the basis of sexual orientation is a form of sex discrimination and the Second Circuit is considering this issue now. Of course, the EEOC has clearly taken the position that sexual orientation discrimination is barred by Title VII.  In light of the uncertainty surrounding this issue, employers are well advised to be cautious when taking any action against an employee which is connected to his or her sexual orientation, no matter what that sexual orientation might be.