What if an employer fails to abide by its own disciplinary process—what's the harm?
Posted on April 10, 2015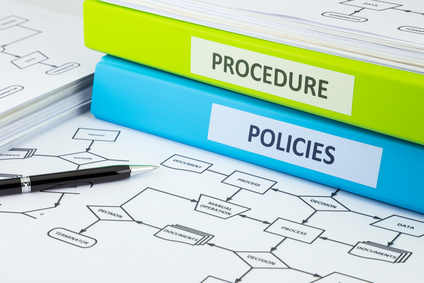 According to a decision from the First Circuit Court of Appeals earlier this year, an employer's failure to take action in accordance with its own disciplinary process could support a finding of discrimination. Soto-Feliciano v. Villa Cofresi Hotels, Inc., No. 13-2296 (February 20, 2015). Specifically, this failure can support a finding that an employer's alleged reasons for firing an employee were merely pretext.

Addiel Soto-Feliciano was a head chef at a hotel in Puerto Rico. Following his termination in March 2010, he claimed that he was fired because of his age in violation of the ADEA and in retaliation for his efforts to assert his rights against this alleged discrimination. According to the plaintiff, there were comments made about his age, including statements from the head of Human Resources that he was too old to work the line and may need a vacation because he was too old and slow at the line and comments from his supervisor like "Fool you are too old." The hotel claimed it had legitimate, nondiscriminatory reasons for his termination, namely, his misconduct. The hotel claimed that Soto-Feliciano had been verbally warned about his use of profanity in the kitchen a number of times before his firing and had also been counseled verbally about being late to work. The hotel then claimed that Soto-Feliciano engaged in a series of actions that led to his suspension in March 2010, including making a disrespectful remark to a waiter, refusing to speak to the head of HR about it, and making a threatening remark to his supervisor. The district court relied upon this letter suspending Soto-Feliciano, the incidents described in this letter, and the fact that Soto-Feliciano had not denied that he was verbally admonished for behavior in the past in reaching the conclusion that there was insufficient evidence of pretext.
However, Soto-Feliciano argued that if his conduct was of such an egregious nature as to put his job in jeopardy, this conduct surely would have been raised in writing prior to the March suspension letter. The First Circuit agreed, explaining that "the gaps in the defendants' account that Soto identifies, raise a genuine issue of material fact concerning pretext." Id., p. 18. Further, the court stated:
For example, the record shows that complaints about Soto's conduct were never documented in writing or placed in Soto's personnel file. And that was the case event though the District Court found that it was hotel policy to follow that course for lodging such complaints. The record further indicates that, with respect to complaints about Soto, the hotel did not follow its acknowledged policy of "progressive discipline,' in which verbal warnings are followed by written ones. Instead, Soto was suspended for two incidents of alleged insubordination and one alleged threat without first having been warned about those instances at all.
Id., pp. 18-19. The First Circuit concluded that the hotel's failure to deal with the alleged misconduct through the "established disciplinary processes" or at a meeting before the suspension would permit a jury to "doubt the likelihood that the cited incidents truly were the basis for the decision to suspend and fire" the plaintiff—and this inference was made even more plausible by the testimony about the comments about the plaintiff's age. Id., p. 20.
Bottom line—it is always important to abide by your own policies, especially those dealing with discipline. If your policies call for progressive discipline, make sure all supervisors are aware of it and strictly adhere to it.