Is Gender Dysphoria a Disability Under ADA?
Posted on May 31, 2017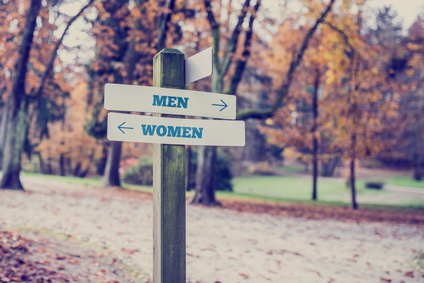 the situation
An employee who has been diagnosed with gender dysphoria requests that she be permitted to use the female bathroom, dress in a female uniform, and wear a nametag with a female name.  Management refuses to accommodate these requests until her name and gender marker are legally changed from male to female.  The employee's co workers taunt her regarding issues related to her gender and she complains about the degrading treatment, yet no action is taken by management.  Could she have a claim for discrimination under the ADA?
the ruling
A federal court in Pennsylvania recently found that similar facts would support a claim under the ADA, distinguishing between gender dysphoria and gender identity disorders.  Blatt v. Cabela's Retail, Inc., Case No. 5:14-cv-04822 (E.D. Penn. May 18, 2017).
Kate Lynn Blatt was employed by Cabela's as a seasonal stocker.  According to the complaint filed against Cabela's, when Blatt was born, she was designated a male and given the name James.   But her gender designation based on her anatomical sex at birth did not conform to her female identity and Blatt was ultimately diagnosed with gender dysphoria.  Blatt made efforts to alter her physical appearance to conform to her gender identity, including wearing female clothing, growing her hair long, engaging in hormone therapy and going by a typically female name.
During her orientation with the Cabela's, Blatt dressed as a woman and used the women's bathroom.  But after her orientation, when Blatt asked for a female uniform and a nametag with the name "Kate Lynn," these requests were denied.  Management told her that she was not allowed to use a fictitious name (despite the fact that other nicknames like "Rocky" and "Bob" were permitted) and said that she could only have a name tag with a female name once her name and gender marker were legally  changed.  She was also told she could not use the women's bathroom.
Despite glowing performance reviews, at some point, Blatt's supervisor called her in and accused her of failing to pull her weight.  Additionally, co-workers called her offensive names like "he/she," "ladyboy," "fag," and "freak," and despite her complaints, no action was taken against them.  Blatt was also only permitted to work the third shift and only in secluded parts of the store.  Even after Blatt changed her name and gender designation in court, her supervisor stalled on permitting her nametag change and questioned whether she could have had surgery to change her gender.  Shortly after her legal name and gender designation change, Blatt was fired following an altercation with a co-worker.
Blatt ended up filing an EEOC charge and a lawsuit, claiming that the reason for her termination was pretextual and that she was subjected to discrimination during her employment with Cabela's in violation of the ADA and retaliated against when she complained about it.
Cabela's sought dismissal of the claim on the grounds that the ADA excludes certain conditions, including gender identity disorders.  But the court disagreed, finding that the term "gender identity disorders" may be interpreted narrowly to refer simply to the condition of identifying with a different gender. The court concluded that a disabling condition like gender dysphoria such as that suffered by Blatt, which substantially limits her major life activities of interacting with others, reproducing, and social and occupational functioning, was not to be excluded from coverage under the ADA.
the point
At this point, the court has not weighed in on the merits of Blatt's case, just whether or not she had stated a claim under the law. And the court reached its ruling without addressing Blatt's argument that the exclusion of gender identity disorders violated her equal protection rights, by distinguishing between gender dysphoria as articulated by her and gender identity disorders.  But this is an ever-evolving area of the law and employers are well advised to tread carefully when assessing these types of issues.