EEOC Goes After Another Employer For Failing to Extend Leave
Posted on January 17, 2018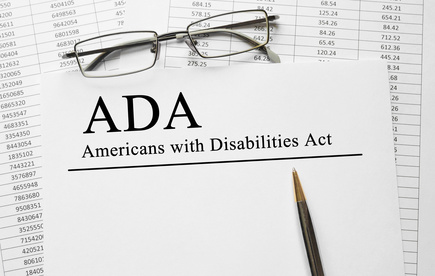 the situation
An employee who has been out on leave asks for a several extra weeks of leave—putting her over the twelve weeks to which she is entitled under the FMLA. Does the employer have an obligation to consider this request under the ADA?

the ruling
The EEOC certainly thinks so.  Similar to a case previously discussed here on September 27, 2017, the EEOC brought suit against Pioneer Health Services, claiming an ADA violation based on the company's failure to accommodate an employee's request for additional leave following surgery.  EEOC v. Pioneer Health Services, Inc., Case No. 1:17-cv-016 (N.D. Miss. 2017).  According to a recent press release from the EEOC, Pioneer Health has now agreed to pay $85,000 to settle this disability discrimination lawsuit brought by the EEOC.
Joyce Dumas was a social worker/therapist. After she became ill and was hospitalized for liver failure, Dumas requested leave so that she could undergo liver transplant surgery.  Pioneer approved her request for FMLA leave.  But days before Dumas's leave was scheduled to end, she requested five additional weeks of leave upon the expiration of her twelve weeks of previously approved leave so that she could complete her doctor's recommended course of treatment.  Without any further discussion, Pioneer Health denied the request and told her it would not hold her job open and would be filling her position.  Pioneer Health also refused to rehire Dumas for an open social worker/therapist position that was posted only a few months later (but after Dumas had filed a charge of discrimination).
The EEOC brought a lawsuit claiming disability discrimination and retaliation.  The EEOC claimed that Pioneer Health had failed to provide Dumas with a reasonable accommodation of her disability—including by failing to even engage in the interactive process with her—and then terminated her because of her disability, both of which were in violation of the ADA. Additionally, Pioneer Health had retaliated against her by refusing to rehire her after she filed a charge of discrimination.
According to the EEOC's press release, in addition to the $85,000 Pioneer Health agreed to pay, it also agreed to provide training to employees on the ADA and to assign a senior company official the responsibility of providing written recommendations to management before firing any employee based upon his or her actual, perceived, or record of physical or mental impairment, or for exhaustion of medical leave.
the point
Employers must bear in mind that an outright denial of a request for additional leave without any type of consideration whether it would, in fact, be an undue hardship may result in potential liability under the ADA. The EEOC definitely looks at this as an issue meriting its attention, and in the recent press release, an EEOC district director proclaims that the intersection of the ADA and the FMLA will "continue to be an area of focus for the EEOC."