Can Racial Statements of a Non-Decisionmaker Support a Discrimination Claim?
Posted on November 9, 2016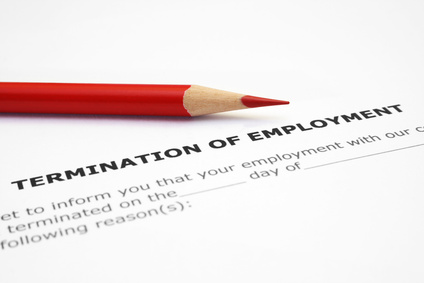 the situation
An employee is terminated after he gets into some verbal disputes with some other co-worker.  He claims that the disputes all relate back to some inappropriate racial statements and discriminatory animus of a co-worker, who he alleges had an impact on the decision to terminate him, although clearly was not in charge of making the decision himself.  Can he state a claim under Title VII for discrimination based on his termination without any proof of racial animus on the part of the decisionmaker?
the ruling
Yes, under what is usually referred to as  "cat's paw" or "rubber stamp" theory, a plaintiff can assert a claim for discrimination under Title VII based upon the bias of an employee who is not even a decisionmaker, as illustrated by a recent case in Oklahoma.  Gilliam v. Joco Assembly, Inc., Case No. 15-CV-0622-CVE-FHM (N.D. Ok. November 1, 2016).  The idea is that if one employee with racial animus is able to influence decisionmakers to take adverse action against another employee, the employer should not be able to escape liability if they are willfully blind to the bias of this person influencing the decision (in other words, the employer cannot just essential rubber stamp an action encouraged by another worker with racial animus).
Willie Gilliam, a black male, was working for at temp agency when he was sent to work for Joco Assembly, LLC.  Kevin McCombs, a white male, was working in the same department.  Although Gilliam claimed McCombs was his supervisor, he was actually just a lead person and did not have any ability to hire or fire.   Gilliam claimed that McCombs constantly used racial epithets, despite Gilliam's repeated requests that he stop.  When Gilliam got into it with another co-worker related to a dispute with McCombs, the plant supervisor fired him.  Gilliam claimed that he was fired after McCombs went and spoke to the supervisor.  But, according to the employer, the plant supervisor took this action based on reports that he received about Gilliam's conduct (including threats made to this other co-worker).  The employer claimed that the decision to fire Gilliam was made without any input from McCombs.   The employer argued that Gilliam could not state a claim against it for racial discrimination, as there was no evidence that anyone who made the decision to fire Gilliam had any racial animus.
The court disagreed.  As the court explained, in order to make such a claim, Gilliam would have to make a factual showing that McCombs harbored racial animus and also legally show that the animus should be imputed to the employer, even though McCombs did not have the power to fire Gilliam.   Here, Gilliam and the employer presented very different versions of events.  But, according to Gilliam's version, McCombs harbored racial animus toward black employees, as evidenced by his repeated use of racial epithets and other similar conduct.  McCombs was the one who told the decisionmakers about the dispute between Gilliam and the other co-worker and the employer did not make any effort to investigate the report or talk with Gilliam about the events.  In light of these claims by Gilliam, the court found there was enough for Gilliam's claim to go to the jury.
the point
Generally speaking, employers are correct to be focused on the actions taken by their decisionmakers, and do not face liability simply based on racial animus exhibited by other non-supervisor employees.  However, as this case illustrates, under a cat's paw or rubber stamp theory of liability, there are circumstances under which an employee might be able to pursue a claim based purely on the racial animus of a co-worker.