Firing Six Weeks After Charge Enough to Show Retaliation?
Posted on March 8, 2017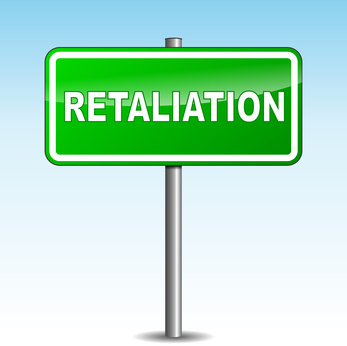 the situation
An employee files an EEOC charge, claiming she was discriminated against based on her race. Because of some ongoing performance issues, you put her on a performance improvement plan three weeks later. Following the issuance of another written warning, you decide to terminate her, about six weeks after her charge was filed. Can she bring a retaliation claim based on the timing alone?
the ruling
Just last week, the Eighth Circuit Court of Appeals decided that a termination six weeks after the filing of a claim of discrimination could be sufficient to support a claim of retaliation. Wilson v. Arkansas Dept. of Human Servs., No. 16-1174 (March 1, 2017).
Wilson worked for the Department of Human Services ("DHS") as a field investigator. Wilson applied for and was promoted to a supervisory position about three years after she started working for DHS. Wilson claims that this promotion was partly due to her supervisor's desire to avoid putting a co-worker who had alleged race discrimination and prevailed in a grievance procedure in that supervisory position. Wilson claimed that just before and after her promotion, she received positive performance evaluations, but then her supervisor began unfairly criticizing her performance and ultimately gave her the choice to be fired or be demoted back to her original position. Based on this, Wilson filed an EEOC charge, asserting harassment based on her race and disability.
Three weeks after Wilson filed the charge, she was placed on a performance improvement plan. A week after that, Wilson claims that she was then issued a written warning for work that was not completed, but claims that it was another white employee who had not done the work. Two weeks later, Wilson was fired. Wilson then filed a charge with the EEOC, now asserting retaliation. Wilson eventually sued DHS, claiming disparate treatment, retaliation and harassment. The lower court found that the harassment claim was time-barred and that she had not sufficiently stated a claim for disparate treatment and retaliation.
But the Eighth Circuit disagreed on the retaliation count—finding that Wilson had sufficiently shown a causal connection between her protected activity (filing the charge) and the adverse employment action taken against her (her termination). The court found that a six week period between the EEOC charge and her termination plausibly stated a "but-for" causal connection between the two. Although there were allegations supporting an alternative explanation for her termination (like the performance issues which Wilson acknowledged she was told was the reason for her discharge), these facts did not support and "obvious alternative explanation" and thus did not render her claim that her firing was actually retaliatory implausible.
the point

This is the kind of case that illustrates just how challenging retaliation claims can be for employers—because despite the employer's view that there was plenty of additional information supporting the termination, the simple fact of the timing was found to be enough to suffice to show retaliation, at least to get past the employer's motion to dismiss. Certainly, this does not mean that the employer will not ultimately prevail, but not without having to endure at least some period of litigation.