Does Employee's Falsification of Employment Application Automatically Defeat Retaliation Claim?
Posted on August 30, 2017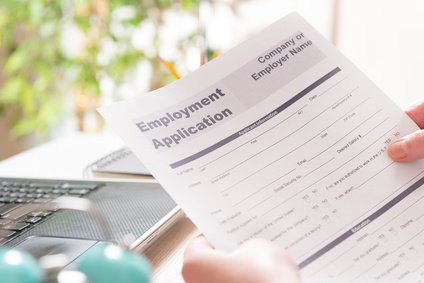 the situation
An employee complains that he is being harassed based on his sexual orientation and the fact that his partner is African American. Not long after he lodges this complaint, the employer discovers that although the employee stated on his job application that he graduated from community college, he had not actually graduated, but only took a number of classes. After the employee is terminated, he brings a claim of retaliation under Title VII. Can the employer get the claim thrown out on the grounds that the employee falsified his employment application?

the ruling
Not necessarily, held a federal court in Ohio in a case involving this type of claim. Grimsley v. American Showa, Inc., Case No. 3:17-cv-24 (August 21, 2017).
Edward Grimsley first began working for American Showa, a manufacturer of shock absorber and power steering systems, through a temporary agency. When Grimsley applied for a permanent position, he completed an employment application, on which he stated that he had graduated from Sinclair Community College (notably, the job for which Grimsley had applied did not require a college degree of any kind). In fact, Grimsley had not graduated, but just attended some classes.
Grimsley was hired as a senior training specialist in February of 2015. According to Grimsley, soon after he was hired for the permanent position, one of his coworkers began harassing him after learning that he was homosexual and that his partner was an African American male. The coworker not only made comments to him, but also made disparaging comments about him to members of management. Grimsley complained about this treatment, yet claims that no action was taken. Grimsley also claims that he complained about further discriminatory treatment by a supervisor related to his sexual orientation following his transfer to a new department.
About a week after Grimsley's second complaint, he was terminated. American Showa claims that Grimsley was terminated because it had learned that he had falsified his job application. Grimsley ended up filing charges of discrimination with the EEOC, claiming discrimination based on his sexual orientation and retaliation in violation of Title VII.
The court concluded that Grimsley had failed to state a claim for discrimination based on sexual orientation. But the court did find that Grimsley had stated a claim for retaliation in violation of Title VII based on the complaints he made about discrimination based on the race of his partner. As the court explained, where an employer takes adverse action against an employee because the employer disapproves of interracial association, this is discrimination based on the employee's race.
The employer argued for dismissal on the grounds that the employee had admitted that he falsely stated on his job application that he was a college graduate. But the courtfound that while the employer may be able to ultimately establish that the falsification was its reason, Grimsley had stated enough to at least state a claim for retaliation sufficient to survive a motion to dismiss. The fact that Grimsley had admitted the falsification did not mean that he would be unable to show that the employer's purported reliance upon this reason was not merely pretextual (or an excuse for discriminatory treatment).
the point
This case illustrates the dangers of a retaliation claim. If an employee identifies a causal connection between a complaint and adverse action (here, simply the closeness in time), the employee may be able to state a claim that the employer will have to defend against for at least some period of time, even if the employer can show uncontroverted evidence that the employee engaged in improper conduct.