Use of Staffing Companies and Joint Employer Status
Posted on July 27, 2016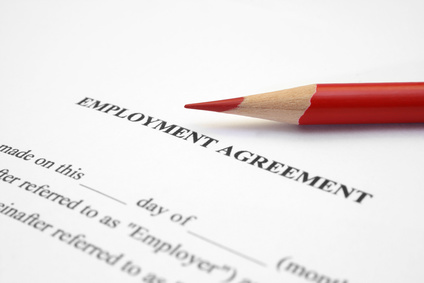 the situation
Your company has a contract with a staffing company whereby the staffing company provides you with employees for particular positions.  These contract employees enter into employment agreements with the staffing company.  These employment agreements specifically state that if a company contracting with the staffing company to provide services asks that the employee be removed from the site based on dissatisfaction with his or her performance, the staffing company has the right to terminate the employment agreement.  One of your contract employees working for you through the arrangement with the staffing company claims that another employee has sexually harassed her.  You investigate and end up firing the alleged offender, but also ask the staffing company to remove the complaining contracting employee from the site.  Can you face liability under Title VII as a joint employer?

the ruling
Likely yes.  Last week, a federal court in Ohio found that an employer was not entitled to summary judgment under similar facts. Burt v. Maple Knoll Communities, Inc., Case No. 1:15-cv-00225 (S.D. Oh. July 19, 2016).
Maple Knoll owns a number of residential communities.  National Church Group is a property management and supportive social services company.  A significant piece of National Church's business involves contracting with owners of affordable senior living communities to provide service coordinators and other employees to work directly with residents.  National Church ended up hiring the plaintiff Ann Burt to be a service coordinator for Maple Knoll.  Burt signed an employment agreement with National Church, within which she expressly agreed that a company for whom she was providing services through her employment with National Church could request that she be removed from the job site and that National Church reserved the right to terminate her employment.  About eight months after she was hired, Burt contacted a supervisor at National Church and reported that a Maple Knoll maintenance worker had shown her a picture of his penis on his cell phone.  Burt also reported the incident to Maple Knoll's HR Department.  Maple Knoll investigated the matter and ended up firing the maintenance employee, but also asked that National Church remove Burt from the site, based on reports of her potentially inappropriate conduct with the offending employee.  Burt was also told she was terminated by National Church.
Burt ended up bringing claims of retaliation and sexual harassment against Maple Knoll and National Church.  Maple Knoll argued that it was not Burt's employer and thus could not be liable. While the court recognized that National Church was Burt's formal employer, it also concluded that Maple Knoll was a joint employer.  National Church had hired Burt, but in accordance with a contract between Maple Knoll and National Church in which the two companies specifically negotiated the job duties of the position held by Burt.  The parties agreed on an hourly rate to be paid to Burt. Additionally, Maple Knoll retained the right to approve those hired by National Church and sole discretion to remove an employee if she was "unsatisfactory."  The court concluded that under these facts, Maple Knoll was a joint employer.  In light of the other evidence in the case, including some testimony from Maple Knoll's HR Director that she was concerned about what Burt was saying about the offending employee to other residents and some allegations that Burt had engaged in appropriate banter with him on previous occasions (although Burt was never asked about it), a reasonable jury could find that Burt had been retaliated against when she was removed from the job site and fired.
the point
For a variety of reasons, employers may find that it makes the most sense to utilize staffing companies to fill certain positions.  But employers need to be aware that if they still exercise a certain amount of control over these employees (which is almost impossible not to do), they will be deemed joint employers and face potential liability, no matter what the contract with the staffing company says—and even if they specifically disavow an employment relations