Customer's Sexual Harassment of Employee—Could You be Liable?
Posted on January 4, 2017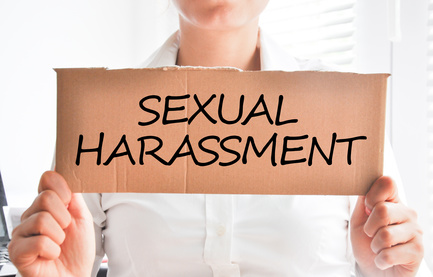 the situation
A female employee complains about a particular customer's conduct—specifically complaining about some unwelcome touching, some sexually inappropriate statements, and stalking-type behavior.  What are you obligated to do?  If you don't take sufficient action, can that employee bring a claim against you under Title VII?
the ruling
Yes—an employer in this type of situation could face potential liability if it fails to take any action to prevent future harassment.  Late last month, a jury in the U.S District Court for the Northern District of Illinois awarded $250,000 to a former Costco employee who claimed that she had been harassed and stalked by a customer of the store.  EEOC v. Costco Wholesale Corp, Civil Action No. 14-CV-6653.
The EEOC had brought suit on behalf of the employee, claiming that a male customer repeatedly harassed a female employee of Costco.  The harassment included unwelcome touching, sexual advances and stalking and went on for an extended period of time.  The employee reported the conduct to management, but Costco took no effective action against the customer. The employee ended up getting a restraining order against the customer.
The EEOC claimed that Costco knew about the harassment and did not take any steps to prevent it from continuing (although Costco did ultimately ban the customer from the store, it was not until over a year after the harassment began and was allegedly reported).  Costco's failure created a hostile working environment for the female employee.  The jury ended up agreeing with this position, rejecting Costco's contentions that the employee was unreasonably sensitive to harassment and that the harassment was not sufficiently sexual in nature. After a week-long trial, the jury awarded the employee compensatory damages in the amount of $250,000.
the point
Most employers are well aware of the obligation to take remedial action when an employee reports that another employee is sexually harassing him or her.  But employers also need to remember that this obligation also exists even when the harasser is not another employee. If an employee is complaining of sexual harassment from any source while in the workplace, employers are well advised to take appropriate action to address the harassment and prevent it from continuing.