Supervisor Faces Individual Liability Under the FMLA
Posted on September 14, 2016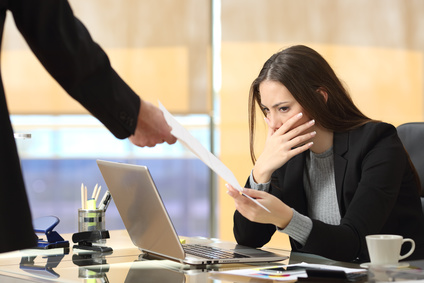 the situation
After an employee at a public agency takes a number of weeks of approved FMLA leave, a supervisor begins criticizing her performance harshly (and at times, unjustifiably).  The supervisor ends up giving her a written warning for engaging in conduct that is not generally even disciplined.  When the employee later makes another mistake and is terminated, she brings a number of claims, including a claim of FMLA interference and retaliation.  Not only does she assert claims against the employer, but also against the supervisor.  Can the supervisor be held individually liable?

the ruling
Potentially so, at least according to some courts in the Fourth Circuit.  Late last month, a federal court in Richmond denied a motion to dismiss these types of claims against two public officials, agreeing with several other district courts that public officials may be sued in their individual capacities under the FMLA.  Corbett v. Richmond Metropolitan Transportation Authority, Case No. 3:16cv470 (E.D.Va. August 25, 2016).
Marian Corbett began working as an administrative assistant for the Richmond Metropolitan Transportation Authority ("RMTA") in 2002.  In 2008, Corbett began suffering from depression and related panic attacks and anxiety.  High levels of stress made her condition worse.  In 2012, Angela Gray was hired as the new CEO.  Corbett and Gray had a close working relationship initially and the two also socialized outside of the office.  Gray would often come and sit at Corbett's desk during the day and talk to her about things unrelated to the job.  Apparently, Gray's frequent visits interfered with Corbett's ability to get her work done.  Corbett ended up talking to HR about the issue and although she asked that the complaint be kept confidential, Gray ended up hearing about it.  Gray then changed her attitude and became distant and critical.
Corbett claims that Gray's treatment of her aggravated her depression and anxiety.  She requested medical leave under the FMLA and her request was approved.  But when she came back to work after four weeks of leave, her job duties had changed.  She was reporting to a new supervisor and Gray would not even speak to her.  Corbett's new supervisor then started accusing her of making too many mistakes, although did not have any real examples of it.  Corbett subsequently did make a couple of minor mistakes and she was disciplined harshly for them and ultimately terminated. Corbett asserted a number of claims against both RMTA and the two supervisors, including claims of FMLA interference and retaliation.
The two supervisors claimed that as public officials, they could not be sued in their individual capacities.  The main argument they made was that the definition of "employer" separately lists "any person who acts, directly or indirectly, in the interest of an employer to any of the employees of such employer" and "any public agency."  Their argument basically was that because the public agency provision was separate from the individual liability provision, Congress did not intend for the individual liability to extend to public officials. The court found this argument unconvincing and concluded that Corbett could pursue her claims against the supervisors.
the point
Supervisors are hopefully motivated to make sure they comply with the FMLA just for the benefit of their employers. However, the threat of individual liability is real and provides even further incentives for supervisors to be properly trained and aware of their obligations under the FMLA.