Is it Okay to Give Women More Parental Leave?
Posted on October 19, 2017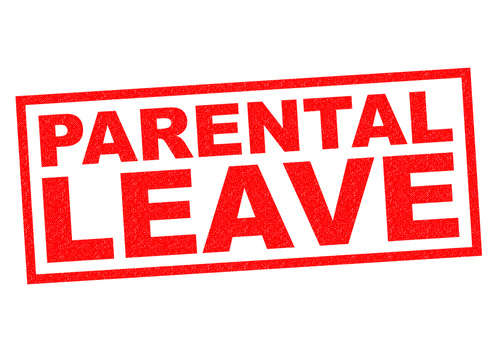 the situation
A company implements a new parental leave policy which allows more time off for biological mothers than biological fathers, along with offering new mothers better benefits related to their transitions back to work. Could this be unlawful?
the ruling
The EEOC might think so. At the end of August, the EEOC filed a lawsuit against Estee Lauder in federal court in Philadelphia alleging that it had discriminated against men by giving them less paid parental leave than women. EEOC v. Estee Lauder Companies, Inc., Case No. 2:17-cv-03897 (E.D. Pa.).
Estee Lauder adopted a new parental leave policy in 2013. The policy included four kinds of leave—maternity leave, adoption leave, primary caregiver leave and secondary caregiver leave. The policy allowed for six weeks for maternity, adoption or primary caregiver leave or two weeks for secondary caregiver leave. The policy also included a transition back-to-work benefit which was a four week flexibility period beginning at the end of the employee's parental leave, during which there would be some flexibility in terms of scheduling and work arrangements.
So what was the issue? The EEOC claims there two big issues—first, the only kind of leave available to biological fathers is the secondary caregiver leave and secondly, the transition back-to-work benefits are only available to those returning from maternity, adoption or primary caregiver leave (and so also would not be available to biological fathers).
The case arose because Christopher Sullivan, a male stock worker at an Estee Lauder retail store, requested six weeks of primary caregiver leave when his child was born in 2015 and was only given two weeks (he was apparently told that the primary caregiver designation only applies in a surrogate situation). After he filed an EEOC charge, the EEOC filed a lawsuit, claiming that Estee Lauder discriminated against him and similarly aggrieved individuals because of and on the basis of sex by providing biological fathers with inferior parental leave benefits than that paid to biological mothers in violation of both Title VII and the Equal Pay Act.
the point
According to the EEOC spokeswoman Kimberly Smith-Brown, this is the first time the EEOC has actively challenged a company's parental leave policy. Employers generally assume that they are working to comply with anti-discrimination laws and policies when they implement a parental leave program. But employers may still need to think about how their policies impact men and women differently—it will certainly be interesting to see what defenses are asserted by Estee Lauder.