Fired for F-Bombs?
Posted on April 20, 2016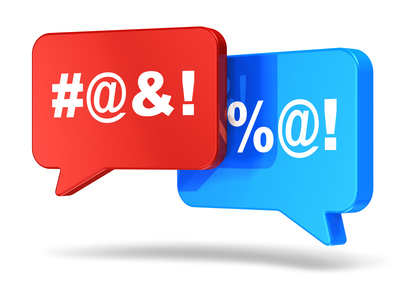 the situation
You have received some reports that one of your supervisors is demeaning and hostile toward employees and "drops f-bombs on a daily basis."  You investigate the complaints and determine that the complaints are substantiated.  You counsel the supervisor but don't take any formal disciplinary action. The supervisor then lets you know he may be asking for FMLA leave.  In the meantime, you receive more complaints about the vulgar language and conduct and you decide to fire the employee. Will he be able to make an FMLA interference claim?
the ruling
Under similar circumstances, a federal court in Washington recently found that such facts would not support an FMLA interference claim.  See Holland v. Protection One Alarm Monitoring, Inc., Case No. C15-259 (W.D. Wa. April 13, 2016).
John Holland was a General Manager at Protection One's Seattle branch.  About a year after Holland became General Manager, Protection One got some complaints about him, relating to his verbal abuse of employees.  The company's HR Vice President spoke with Holland, but took no formal action.  A few years later, the HR Vice President received more reports of this kind of conduct, this time including claims that Holland frequently "dropped f-bombs."  After looking into these new reports, the HR Vice President again counseled Holland, as did the CEO, but no formal action was taken.  Several months later, Holland is evaluated and gets positive marks. No mention is made of the complaints.
Holland has hypertension, which he claims is exacerbated by work stress.  Following a trip to the emergency room related to his condition, Holland asks to take the following day off.  Shortly after, Holland emails the HR department to ask for FMLA paperwork and says he will be taking intermittent FMLA leave. Holland never submits this paperwork.
Right around this time, Protection One gets more complaints about Holland's unprofessional treatment of subordinates, including swearing and yelling at them. Protection One decides to terminate Holland based on this conduct.
Holland ends up filing a lawsuit against Protection One and one of his claims is interference under the FMLA.  Holland claims that he was only fired because he let Protection One know of his desire to take FMLA leave.  In support of this claim, he points to the timing of this termination and the fact that Protection One did not even follow its own progressive discipline policy.
The district court disagreed with Holland. The court found that the timing of the termination does not demonstrate retaliation as Protection One's termination decision was made immediately after Protection One received additional complaints about Holland.  As to the progressive discipline policy, the policy provided Protection One with the flexibility to directly terminate an employee for egregious behavior or to even deviate from the policy at will.  The court concluded that there was no evidence that a reasonable jury could rely on to find that a request for FMLA leave played a negative factor in his termination and so dismissed Holland's claim under FMLA.
the point
The case highlights the importance of documentation—even if there were no formal disciplinary actions taken against Holland related to his treatment of his subordinates, the fact that the employer could point to specific instances of verbal counseling certainly helped.  This case also illustrates how important it is to make sure that if you have a progressive discipline policy, you give yourself some wiggle room and specifically provide that you may deviate from it when necessary.