Orioles Concession Stand Workers Exempt From Overtime
Posted on October 5, 2016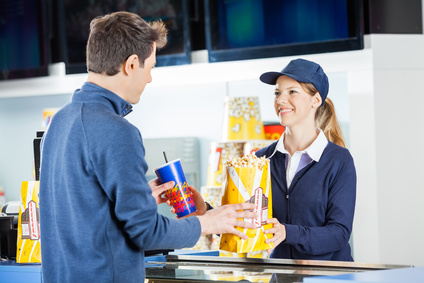 the situation
Along with the more frequently discussed exemptions, the FLSA contains an exemption for employees of any amusement or recreational establishment, as long as the operations are seasonal.  But what exactly is an amusement or recreational establishment?
the ruling
This week, the Second Circuit ruled that a concessions operator at a place of amusement or recreation qualifies for the exemption, even though it does not directly provide the amusement or recreation.  Hill, et al. v. Delaware North Companies Sportservice, Inc., No. 15-2109-cv (October 3, 2016).
Maryland Sportservice had a contract with the Baltimore Orioles Limited Partnership to operate the food, beverage and merchandise sales concessions at Oriole Park.  Maryland Sportservice operates entirely with Oriole Park-both on game days and also other days when the ballpark is available for rental. William Hill and Tanica Brown worked for Maryland Sportservice, mostly as retail supervisors.  Hill and Brown frequently worked more than forty hours in a week. However, because Maryland Sportservice classified them as exempt from FLSA's overtime requirements under the amusement or recreational establishment exemption.
Hill and Brown brought a class action against Maryland Sportservice seeking unpaid overtime.  The FLSA actually does not define "amusement or recreational establishment."  The plaintiffs argued that Maryland Sportswervice should not qualify as such an establishment because concessions were separate from the general activities of Oriole Park.  But the court disagreed. Some of the factors considered by the court were that Maryland Sportservice operates entirely within Oriole Park and the fact that its business was predominately with ticket holders during game days—basically the primary purpose of this company is to provide food, drink and merchandise to customers at Oriole Park as they watch baseball games.
Of course, there is another requirement for such an employer-the seasonal operations test. There are two ways to pass the test for seasonality-either the entity must not operate for more than seven months in any calendar year ("Test A") or during the preceding year, the entity's average receipts for any six months of such year were not more than 33 1/3 per centum of its average receipts for the other six months ("Test A").  Here, Maryland Sportservice operated a team store and pub during the off-season and so it was not clear that it satisfied Test A. However, Maryland Sportservice clearly satisfied Test B based on its receipts.   Under these circumstances, Hill and Brown were properly classified as exempt and not entitled to overtime.
the point
This exemption is certainly less commonly discussed than some of the others under the FLSA.  However, employers should be aware of it.  To the extent an operation is seasonal, it is worth considering whether the operation could be construed as an amusement or recreation facility.