In Case You Haven't Already Heard…The New Overtime Rule is Here
Posted on May 18, 2016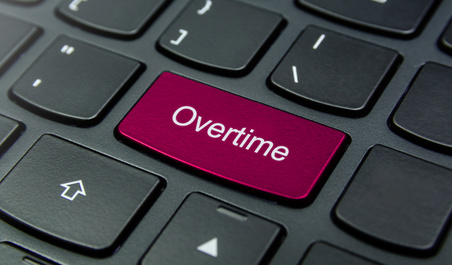 We have all been anxiously awaiting the publication of the Department of Labor's Final Rule updating the overtime regulations since the issuance of the Notice of Proposed Rulemaking back in July of 2015.  The wait is now over.  So what do you need to know about the Final Rule?
Here are some of the key provisions:
•    One of the biggest changes is that the increase in the minimum salary necessary to qualify for an exemption under the FLSA.  Under the Final Rule, employees now have to earn $47,476 annually or $913 per week in order to meet the salary basis test, compared to the mere $23,660 now (almost two times as much).   The new salary minimum is set at the 40th percentile of earnings of full-time salaried workers nationally.   (This is about $3000 less than the number proposed by the DOL in July.)
•    Sets the total annual compensation requirement for highly compensated employees subject to a minimal duties test at $132,004, the annual equivalent of the 90th percentile of full-time salaried workers nationally.
•    Institutes a mechanism for the automatic update of the salary and compensation level every three years in keeping with the percentiles referenced above—and to make sure that the salaries provide useful and effective tests for exemption
The Final Rule does not change the duties tests used in determining the applicability of the exemptions.  The DOL's view is that the increase in the standard salary and automatic updating in conjunction with the existing duties test will be sufficient to distinguish between those that should be getting overtime and those that should not be.
The Final Rule goes into effect on December 1, 2016—hopefully employers have already started figuring out how these changes are going to affect them.  If not, now's the time!