21 States Challenge Changes to Overtime Rule
Posted on September 28, 2016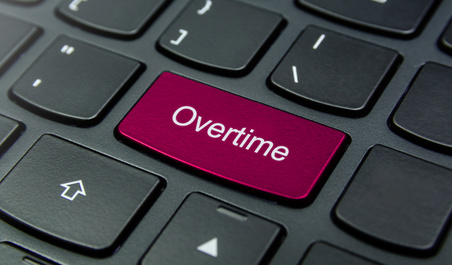 the situation
As all employers are aware, in May 2016, the Department of Labor ("DOL") announced the final rule related to overtime changes.  From many employers' perspective, the biggest and most significant change is the dramatic increase in the minimum salary necessary for the executive, administrative and professional exemptions—from $23,660 per year to $47,476 per year.  Employers of varying sizes and types and in varying geographic regions have raised concerns about how this will affect their ongoing operations.
the ruling
On September 20, 2016, officials from 21 states filed a lawsuit in the Eastern District of Texas challenging the constitutionality of the rule changes. The bottom line is that these states claim that the DOL has exceeded its authority in making the changes and, in fact, that these changes are in violation of the Tenth Amendment to the Constitution.
The states filing the lawsuit claim that the new overtime rule will have a huge impact on their employment costs based on the number of salaried executive, administrative and professional employees that will no longer be exempt.  The states claim that because they do not have the benefit of rising revenue in connection with these rising costs, they will basically have to reduce or eliminate some essential government services and functions.  As an example, in the Complaint, the states assert that the new rule will add about $19.1 million of additional employment costs on the State of Iowa government and its public universities in the first year.  The states also point out that the harm to private employers caused by the overtime changes will impact the states' tax revenue adversely.
The states claim that the new rule violates the Tenth Amendment by dictating the wages that states must pay, the hours the employees will work, and the compensation to be paid to employees. The states also claim that the DOL has exceeded Congressional authorization by basically establishing a federal minimum overtime-exempt salary and by implementing the new indexing mechanism for automatic increases every three years.
The states ask the federal court to find that the new overtime rules and regulations are unlawful and also seeks temporary or preliminary relief enjoining the new overtime rules and regulations from having any legal effect.
the point
While this lawsuit is certainly an interesting development, at this point, employers still need to operate with the understanding that these overtime changes go into effect on December 1, 2016 and take all steps necessary to assess how the changes will affect their workforce and how to make sure to remain in compliance.