Federal Government Contractors Required to Provide Paid Sick Leave
Posted on September 11, 2015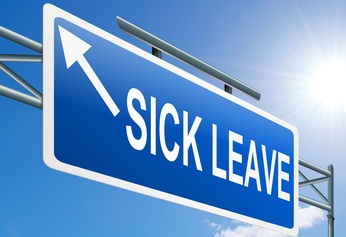 Employers of all sizes are faced with the challenging decision of whether to give their employees paid sick leave and, if so, how much. A new executive order signed by President Obama on Monday will now mandate that federal government contractors and subcontractors provide sick leave and even dictates how much.   The new executive order will require federal contractors and subcontractors to give workers the ability to earn up to at least seven days (or 56 hours) of paid sick leave on an annual basis—employees will earn an hour of paid leave for every 30 hours of work. The leave can be used by employees to care for themselves, a family member (like a child, parent, spouse, domestic partner), or any other individual related by blood or affinity whose close association with the employee is the equivalent of a family relationship.
Additional key provisions:
Carry-over: The leave can carry over if not used and unused leave will be reinstated for employees rehired by a federal contractor or subcontractor within twelve months of a separation.
Cannot be contingent: The use of the paid sick leave cannot be made contingent upon an employee finding a replacement to cover for him or her.
Leave requests: Employees are to request leave (orally or in writing) at least seven days in advance if need for leave is foreseeable or as soon as practicable.
Certification: A contractor may only require certification from a health care provider for paid sick leave of absences of 3 or more consecutive workdays.
No retaliation: A contractor may not interfere with or in any other manner discriminate against an employee for taking or attempting to take paid sick leave as provided under this order or for asserting or assisting any other employee in asserting any right or claim related to this order.