I-9 Violations Can Lead to Huge Fines
Posted on August 8, 2015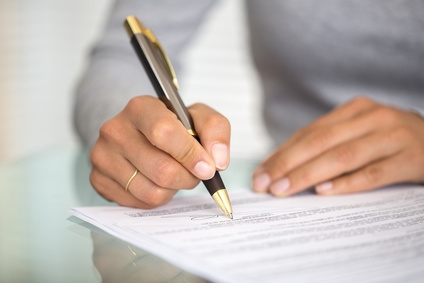 A recent decision from the agency reviewing civil penalties for I-9 violations serves as a reminder to employers of the dangers of failing to properly complete I-9s.

On July 8, 2015, the Office of the Chief Administrative Hearing Officer for the Executive Office for Immigration Review (part of the United States Department of Justice) ordered Hartmann Studios to pay a $605,250 fine for I-9 violations. The company had been audited by Immigration and Customs Enforcement (ICE) in March 2011 and a number of violations were found.
Most of the violations charged against the company were repeated failures to sign Section 2 of the I-9 form. Section 2 of the I-9 form is to be completed and signed within three business days of a hire and before, the employer attests under penalty of perjury that the appropriate verification and employment authorization documents have been reviewed. ICE had found 797 I-9s where Section 2 was incomplete. Half of them were incomplete because they were for individuals who were part of a union and had worked for Hartmann on a project-by-project basis during the terms of a collective bargaining agreement (and so there was a form created by the union that combined portions of a W-4 form, parts of Sections 1 and 2 of the I-9 form, and a withholding authorization for union dues). There were some other violations cited against the company related to its I-9s, including failing to complete any I-9 form for a small number of employees, failing to make sure that a few employees signed Section 1, and missing some of the supporting documentation.
The magnitude of the penalty should serve as a reminder to all employers that it needs to (1) make sure it is up to speed on I-9 requirements and (2) take action to insure that its supervisors and those involved in the hiring process are properly trained. It is also a good idea to conduct periodic audits of your I-9s to make sure they are being completely properly.