Jimmy John's Settles Case Involving Overzealous Non-competes
Posted on December 14, 2016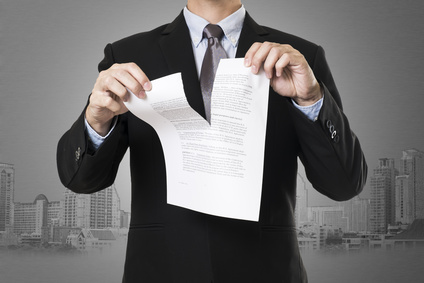 the situation
In June, the Attorney General for the state of Illinois filed a lawsuit against Jimmy John's, alleging that its non-compete agreement was illegal and unenforceable under Illinois law.  The non-compete applied to all employees, including sandwich makers and delivery drivers, and prohibited them from working in any other business that earns more than 10% of its revenue from selling submarine, hero-type, deli-style, pita and/or wrapped or rolled sandwiches within 3 miles of any Jimmy John's for two years after their employment with Jimmy John's ended.
the ruling
Not only is this non-compete overly broad in terms of its reach and the type of future activities it limits, but it also directly affects a number of low wage employees.  In light of these issues, this non-compete caught the attention of the Attorney General.  Just like here in Virginia, in Illinois, non-compete agreements must be based on a legitimate business interest and narrowly tailored in terms of time, activity and place.
Earlier this week, the Attorney General announced a settlement of this case. The settlement agreement requires Jimmy John's to (1) notify all current and former employees that their non-compete agreements are unenforceable and confirm that they do not intend to enforce them; (2) notify any of their franchisees in Illinois that the non-compete agreements are unenforceable and that they do not intend to enforce them and ask them to rescind any non-competes they had prepared based on the model agreement; (3) implement a process to remove all non-competes from new hire packets and stores; (4) agree to comply with Illinois law related to non-competes going forward; and (5) provide $100,000 to the Attorney General's Office to use toward education and outreach to raise public awareness regarding the legal standards relating to non-competes and promote employer best practices.
the point
Most employers are aware of the danger of overreaching when it comes to non-competes.  Unless an employer can truly point to a legitimate business interest to be protected, any non-compete is potentially subject to challenge.  This case illustrates the danger of using general non-competes for low level employees who likely don't warrant this type of future restriction.