Half a Million Dollars for Pregnancy Discrimination Claim Against Chipotle
Posted on August 10, 2016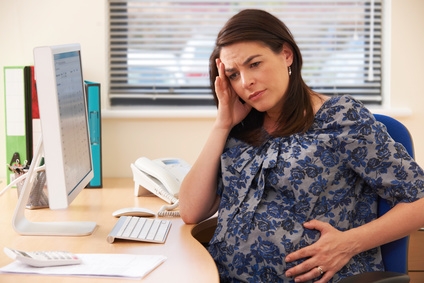 the situation
One of your employees announces she is pregnant. Not long after, she complains that ever since she announced her pregnancy, her manager has been treating her differently, including not allowing her to take bathroom breaks. What sort of exposure do you have?
the ruling
Potentially significant–just a few days ago, a jury in Washington D.C. just came back with a $550,000 verdict against the popular chain Chipotle in a pregnancy discrimination case.  Garcia Hernandez v. Chipotle Mexican Grill, Inc., Case No. 14-297.  According to the complaint, Doris Nohemi Garcia Hernandez worked at a Chipotle store in D.C. for about six months before she told her supervisor that she was pregnant. Before announcing her pregnancy, Garcia received two positive performance reviews from her supervisor and was told that he believed she had the ability to move up within the company.  A few months after Garcia started the job, the supervisor announced to his employees that he was participating in a competition with other store managers in the area and that the employees needed to work harder than ever to make sure that he won.  Shortly after, Garcia told the supervisor that she was pregnant.
It was only after this announcement that the supervisor told Garcia that she had to tell all other employees when she planned to take a bathroom break and that each break would have to be approved by him.  When Garcia attempted to comply with this requirement, the supervisor would delay responding to her.  When Garcia came back from a bathroom break, the supervisor would often yell at her and question why she took so long.  According to Garcia, the supervisor never commented on any non-pregnant employees' bathroom use.   Additionally, after Garcia announced her pregnancy, she was no longer able to take the 15 minutes rest breaks which she previously was allowed to take (just like her fellow employees).  Garcia also claimed that the supervisor would not allow her to get water.  Despite all of this, at the supervisor's request, Garcia agreed to work longer hours.
Ultimately, Garcia was terminated when she left work early to attend a prenatal doctor's appointment which the supervisor had refused to give her permission to attend.  She then brought claims of discrimination, including a claim that she was discriminated based upon her pregnancy in violation of the Pregnancy Discrimination Act.
The case was tried before a jury and the jury found that Chipotle had discriminated against Garcia. The jury awarded Garcia $550,000 in damages based on this discriminatory conduct.
the point
Based on the plaintiff's allegations in this case, the supervisor's treatment of Garcia was fairly egregious.  However, employers should note that none of his behavior was directly about the employee's pregnancy.  Employers need to ensure that supervisors are careful not to treat an employee in an inconsistent manner following receiving information that she is pregnant.  After all, a half a million dollar jury verdict is a harsh penalty.