Can You Tell a Pregnant Applicant That You Really Need Someone Long Term ?
Posted on May 11, 2017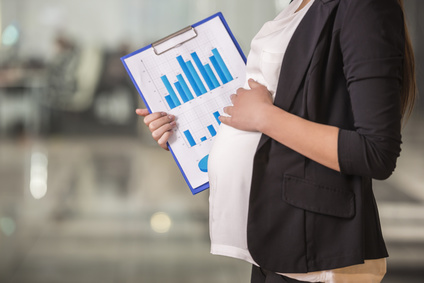 the situation
A job applicant makes it through several rounds of interviews successfully and receives a job offer. However, before she accepts it, she lets the prospective employer know that she is pregnant and asks about maternity benefits. The employer rescinds the job offer, explaining that they really need someone who can be in the position for the long haul. Is this pregnancy discrimination?
the ruling
An insurance brokerage firm in Florida recently agreed to pay $100,000 to a job applicant in a case involving similar facts. EEOC v. Brown & Brown of Florida, Inc., Case No. 6:16-cv-01326.
Nicole Purcell applied for an entry level position with Brown & Brown in early 2015. After making it through a couple of rounds of interviews, she was told by the department head that they weren't considering anyone else and that the job was hers if she wanted it. After hearing this, she sent an email to the department head saying that she was looking for her "forever career" and would love to work for Brown & Brown. She also put in her two weeks notice at her current job.
After she got an offer letter from Brown & Brown, Purcell talked with the Employee Services Coordinator and let her know that she was pregnant and asked about maternity benefits—but also explained that she didn't intend to take extended leave. The Employee Services Coordinator said she would have to get back to her and mentioned another former employee who got pregnant and that it "didn't turn out well." Within a half an hour or so, the Employee Services Coordinator emailed Purcell, rescinding the job offer, saying that they had a very urgent need to have somebody in the position long term, and that they appreciated her telling them beforehand.
After Purcell filed a charge of discrimination, the EEOC ended up filing a lawsuit against Brown & Brown, claiming that it had discriminated against Purcell in violation of Title VII and the Pregnancy Discrimination Act of 1978.
Brown & Brown ended up entering into a consent decree, agreeing to pay Purcell $100,000 ($30,000 in back pay and $70,000 in other damages). Brown & Brown also agreed to take affirmative steps to ensure that it does not subject any other applicants to discrimination on the basis of pregnancy or sex, including adopting certain policies, providing training to management and other employees, and posting certain notices.
the point
Employers have to be very careful about assumptions that are made related to pregnancy and, more importantly, allowing decision-makers to act upon these assumptions. Once an applicant or an employee discloses her pregnancy, management should be very aware of the dangers of basing any decision on this information—or even giving the appearance of doing so.