Is Refusing to Allow an Employee to Work From Home a Violation of the ADA?
Posted on July 26, 2017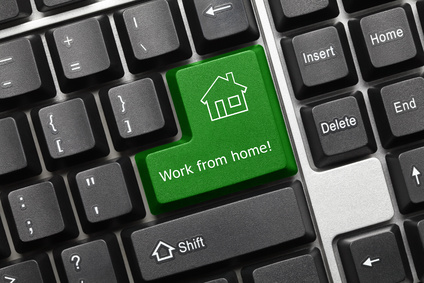 the situation
You have an employee who is responsible for overseeing a certain worksite.  She ends up suffering an injury which causes her to be unable to make the commute into work. You allow her to work from home for a period of time, but at some point conclude that you really need someone in that position that can be physically present at the worksite and so end up terminating her. Can she bring a claim under the ADA?
the ruling
It will depend on whether you can show that being on site is an essential function of the position, as explained by a federal court in New York considering this type of claim asserted by a former employee.  Fatcheric v. The Bartech Group, Inc., et al., Case No. 1:15cv09702 (S.D.N.Y. July 19, 2017).
Margretta Fatcheric worked for The Bartech Group as a program director for a little less than a year. Bartech is a company that provides staffing to its clients in areas like procurement, finance and human resources.  Program directors like Fatcheric are responsible for managing and overseeing the client relationship.  When Fatcheric was interviewing with Bartech for the program director position for Citigroup North America, the initial schedule proposed to her included three days per week on site at Citi and two days per week remotely.  But, according to Fatcheric, she also talked with Bartech about the possibility of reducing or even eliminating the on-site requirement at some point in time.
Fatcheric was hired and began commuting to Citi's office in Manhattan three days per week in March of 2014.  But only a month later, Fatcheric fell and injured her foot and knee.  She ended up having to have surgery and because of this, was unable to make the commute into the city.  Fatcheric worked remotely for a few months until she could resume the three days per week commute.  But then in August of 2014, Fatcheric injured her other knee and was again unable to come to Citi's worksite for several months.  During this time, the relationship between Bartech and Citi was a little strained and even Fatcheric conceded she was not being 100% effective in terms of managing that relationship.  Then, in December of 2014, Fatcheric was injured again on her way to work and again was unable to make the commute for a period of time.
Even though Fatcheric ended up advising her supervisor that she intended to return to commuting to Citi's worksite earlier than recommended by her doctor, Bartech terminated her.  She was replaced by another employee who was required to make the commute and be present in the workplace for at least three days per week.
Fatcheric filed a lawsuit against Bartech, claiming violations of the ADA and New York human rights laws.  Bartech sought summary judgment, claiming that Fatcheric could not bring a claim under the ADA because she was unable to perform one of the essential functions of her position—being on site. But, the court ended up concluding that the question of whether being physically present was an essential function was in dispute.  The job description for the program director position does not say that working on site is a requirement of the position, but says that a program director should build subject matter expertise within the client's environment.  In actuality, the requirement that a program director be on site somewhat varied depending on the particular client. And during Fatcheric's interview, there was some discussion about the on-site requirement and whether she could gradually do more work remotely.  Based on all of this, the court decided that it was not clear that working on-site was an essential function and thus Bartech was not entitled to summary judgment.
the point
The question of whether physical presence at the workplace is really an essential function of a position is going to be fact specific. But, as this case illustrates, if being in the workplace truly is a necessary component of a position, it may be a good idea to address it in the job description—while that might not completely foreclose any ADA claim based on a refusal to allow an employee to work remotely, it at least might be a good place to start.