Is An Allergy a Disability?
Posted on January 31, 2018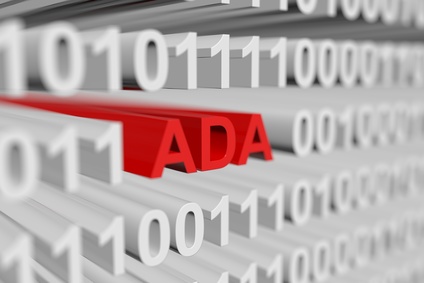 the situation
An applicant for a position in a hospital has a latex allergy, meaning he could have a reaction to the latex gloves used with regularity in the hospital. Is this allergy a disability? And, if so, what does the hospital have to do to accommodate it?
the ruling
In a case decided last month, the Fourth Circuit reversed a lower court's award of summary judgment to an employer in a case involving an applicant with a latex allergy, concluding that the condition may constitute a disability and the hospital had failed to show that there was no way to accommodate it.  Farmer v. HCA Health Services of Virginia, Inc. d/b/a Henrico Doctors' Hospital, Civil Action No. 3:17cv342 (December 12, 2017).
Delcie Farmer is a registered nurse who was employed by HCA Health Services and worked in some of its hospitals beginning in 2005. While working in these hospitals, Farmer had severe allergic reactions to airborne latex particles, which ended up limiting her ability to work in certain parts of the hospital and sometimes required her to work from home.  In April of 2010, Farmer was transferred to a regional medical center that had been designated as a latex safe facility and she had no allergic reactions. But then in 2015, Farmer applied for and was offered a position in a certain department at Henrico Doctors' Hospital. She was offered the job, subject to a pre-employment background investigation and health assessment. During her health assessment, her latex allergy was revealed.  The hospital's Director of Employee Health and Safety made the decision to rescind the job offer based on the allergy.
Farmer brought suit, claiming discrimination and failure to accommodate in violation of the ADA.  The hospital claimed that her allergy (which was allegedly in remission) did not constitute a disability under the ADA and that even if it was, there could be no reasonable accommodation for a latex allergy in a hospital where latex gloves were used on a regular basis. The lower court agreed, but the Fourth Circuit reversed.
The Fourth Circuit found that the fact that Farmer's doctor had said she was in remission had "little bearing" on the question of whether her allergy constituted a disability. The court pointed to the fact that Farmer's treating allergist said that Farmer's allergy was incurable and that if it was rekindled, it could endanger her health.  According to both Farmer's allergist and the hospital's expert, latex exposure could adversely affect Farmer's breathing and immune system functions, both of which are major life activities or bodily functions under the ADA.   The court concluded that Farmer's severe latex allergy appeared to substantially limit her ability to perform a major life activity, noting that ''substantially limiting" is not meant to be a demanding standard.  Based on all of this, the court found that there was ample evidence of a disability.  And, the court pointed out, even if it wasn't a disability, the hospital clearly regarded Farmer as disabled, which could also support a claim of disability discrimination.
The court also found that there was a question of fact as to whether there could have been an accommodation of Farmer's latex allergy. Both Farmer's allergist and the hospital's expert agreed that there was no reasonable accommodation if Farmer is actually exposed to airborne latex particles.  But, in fact, the experts could not assess that risk because there had been no assessment of the airborne latex level in the area of the hospital in which Farmer would be working.  Furthermore, the fact that the use of latex gloves had actually been entirely banned by the time this case was before the court shows that discontinuing using the gloves would not have been an unduly burdensome accommodation.
the point
Employers need to remember that they may run into trouble if they rely on assumptions in considering whether an accommodation can be made.  Here, the court took issue with the fact that the experts assumed that airborne latex particles were present in the work environment without actually testing that assumption.