My Employee Badmouthed me on Glassdoor—Can I Fire Him?
Posted on June 21, 2017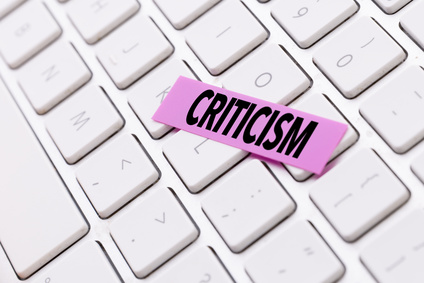 the situation
One of your employees says some negative things about your company on Glassdoor.com. You end up firing him shortly after his bad comments.  Does this give him a basis for a retaliation claim?
the ruling
Depending on the content of the posts, you could be looking at a retaliation claim under these circumstances.  The EEOC filed a lawsuit in federal court last month against a company in San Francisco, based on a claim that the company had retaliated against an employee who accused the company of discrimination on Glassdoor.com.  EEOC v. IXL Learning, Inc., Case No. 3:17-cv-0297.
Adriane Duane was a transgender man who worked as a product analyst for IXL, an educational technology company offering online educational tools.  According to the EEOC's complaint, during his employment, Duane talked with coworkers at IXL about his view that the culture was not friendly to those that were not white or Asian -American or who "did not fit into neat categories of gender identity, orientation, and expression."  At times, Duane was questioned about his gender and sexual orientation by other employees.  About a year after he started working at IXL, Duane notified supervisors of his need to take a number of weeks of leave to undergo surgery.  Duane advised his team members of the surgery, but stated that he wanted to keep the details private.
Duane was out on short term disability leave for eight weeks related to his gender confirmation surgery.  But when Duane had some lasting complications, he requested a 50% remote work arrangement to accommodate his recovery.  IXL resisted granting this requested accommodation initially, but eventually relented and allowed it.  But, the EEOC alleges, IXL required Duane to have a detailed remote work plan that was not required of other employees.  Based on all of this, Duane anonymously posted a message on Glassdoor.com, basically saying that if you are not a family-oriented white or Asian straight or mainstream gay person, you will be treated differently at IXL. Duane further said that most members of management do not know what the word discrimination means or think that it matters.
Duane also reported his concerns about discrimination to a supervisor.  The HR manager discovered the posting and concluded it was Duane.  During a meeting with the CEO, the CEO confronted Duane about the Glassdoor posting and after confirming it was Duane, fired him.
The EEOC's lawsuit claims that IXL unlawfully retaliated against Duane in violation of Title VII and the ADA by firing him for publicly positing on a website his opposition to discrimination.
the point
IXL may argue that the termination was based on the general critical comments of IXL, not based on specific claims of discrimination asserted by Duane, particularly if the decision to fire Duane was made prior to the employer receiving any actual complaints of discrimination directly from Duane. The anti-retaliation provisions of Title VII prohibit any activity that opposes discriminatory practice-so does general commentary about a lack of diversity and commitment to addressing discrimination qualify?   Regardless, employers still need to be aware that to the extent that employees say anything regarding discrimination in a public forum, whatever the type, they should be cautious against using this as a basis for termination.