Assumptions About Applicant's Medical Condition Can Lead to ADA Claim
Posted on November 30, 2015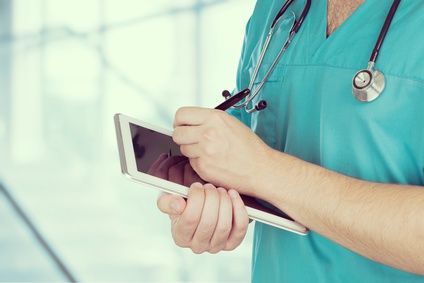 the situation
After receiving a job offer, an applicant reveals that he takes medication for anxiety and high blood pressure.   In light of the type of the position he would hold, you have some concerns that his medical condition could affect his ability to do his job and so you end up rescinding the job offer. Could your perception about his medical condition get you in trouble?

the ruling
Possibly–not only does the ADA protect individuals with disabilities from discrimination, but actually extends its protection to those who are regarded as having a disability. This type of discrimination claim focuses not on the extent of the actual impairment of the employee or applicant, but instead is based on how others perceive the individual and the effect of that perception.
Just recently, a large steel and iron powder company reached a settlement with the EEOC involving just this type of claim. The EEOC filed a lawsuit against the company (EEOC v. Hoeganaes Corp., Case No. 3:14cv01114 (M.D. Tenn.)), asserting that the company had unlawfully discriminated against a job applicant based upon its perception of a disability.
After a job applicant was offered a position as a maintenance mechanic, he was required to undergo a physical examination and drug screening. Before the exam, the applicant completed a medical questionnaire, revealing that he was taking prescription drugs for anxiety and high blood pressure. The company then directed him to go to his primary care physician and get confirmation that he was capable of performing the essential functions of the maintenance mechanic job. After some back and forth, the primary care physician ended up sending a note which said that the applicant "should be able to perform his job duties at Hoeganaes without restrictions, meds he takes are ok." The company's HR Manager said that the word "should" was inadequate and so the applicant was not cleared for the job. The applicant wasn't able to complete his physical exam and the job offer was rescinded. The applicant filed a charge with the EEOC and the EEOC ended up bringing suit against the company under the ADA. The EEOC claimed that the company rejected the applicant "based on myths, fears, and stereotypes associated with his perceived disability."
The company ended up agreeing to pay $47,500 to the applicant to resolve the claims, and some other equitable relief, including agreeing to develop and maintain a policy related to disability discrimination addressing some of the issues related to medical examinations raised in this case and to conduct training related to these issues.
the point
Employers have to be very careful of letting their own assumptions or stereotypes about medical conditions influence (or even appear to influence) employment decisions. And if there is uncertainty about the conclusion drawn by a physician about someone's ability, employers are well advised to seek clarification rather than jumping the gun and taking some action based on it.