Vigilance against cybercrime especially important in Hampton Roads | Cybersecurity column
Posted on July 8, 2019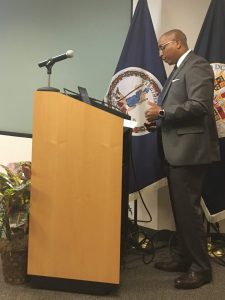 Cybercrime isn't just a national security issue — it can affect business resiliency in Hampton Roads, a cyber expert told attendees of the Virginia Cyber Alliance's most recent workshop.
More than 60 people, largely from the business, technology and education sectors, attended the alliance's cybercrime workshop at Old Dominion University's Virginia Modeling, Analysis & Simulation Center in North Suffolk on June 21.
While the speakers may have been preaching to the choir regarding the basics of the enormous scale of criminality in the cyber world, they provided a healthy reminder of the vigilance needed to fight the menace.
By Joy Vann Correspondent
Jun 26, 2019 Updated Jul 4, 2019