Steve Stancliff Concludes Tenure as President of TAO
Posted on August 7, 2019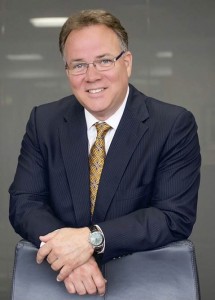 Steve Stancliff, the firm's admiralty and maritime practice team leader, concluded his three-year tenure as president of the board of directors for Tidewater Arts Outreach ("TAO") on July 1, 2019, and has been invited to continue his service as member of the board, ex officio. TAO's mission "is to bring joy to older adults and enhance their well-being through creative engagement with the arts." He would say its centerpiece is the participative and interactive engagement that uses the arts – whether through music, poetry, movement, or other creative processes. Different from other arts programs, TAO does not focus on performance by others. Rather, its programs aim to foster the joy and healing power that comes from participating in the creative process itself.
Steve led the board and organization through one of the most challenging processes in a non-profit organization's development. He and others successfully transitioned TAO from its founding executive director to its first successor, Ms. Reese Beeler, an up-and-coming influencer in our non-profit community.
Steve and his wife, Christie, plan to continue their annual fundraiser, "Rock the River!" which has raised more than $40,000 over the past 4 years promoting local artists and original music in our community.