Ryan Snow Is the New Chairman of the Board of Norfolk Botanical Garden
Posted on December 7, 2017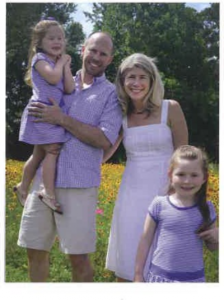 CWM's Managing Partner Ryan Snow has been elected Chairman of the Board of Trustees of the Norfolk Botanical Garden. Norfolk Botanical Garden is a nationally accredited garden with over 11,000 members and 400,000 annual visitors.
Over the next few years, Ryan will lead the Garden through one of its largest growth periods in its 80-year history, including addition of a state-of-the-art water education center, a fully redesigned entry pavilion, a new conservatory, a large scale parking garden, and a fully renovated historical administration building.
Pictured with his wife and daughters, Ryan has served on the Board since 2012 and on the Board of Directors for the Norfolk Botanical Garden Foundation since 2013.