Supreme Court Agrees with DOL Regarding Interpretation of FLSA Regulations
Posted on March 13, 2015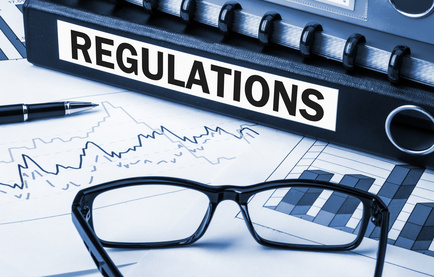 As all employers are aware, the application of white collar exemptions under the FLSA can be particularly tricky. The DOL issues interpretive rules relating to the FLSA regulations, which provide guidance to employers in applying these exemptions. In a recent decision, the United States Supreme Court tackled the question of what the DOL has to do when it wishes to change its interpretive rules relating to a particular exemption. Ultimately, in a decision issued on March 9, 2015, the Supreme Court ended up siding with the DOL and ruling that a federal agency does not have to go through the "notice-and-comment rulemaking" procedure pursuant to the Administrative Procedure Act in order to change its interpretation of a regulation. Perez v. Mortgage Bankers Ass'n, 575 U.S. ___ (2015).

The case arose out of the DOL's issuance of a new interpretation of FLSA regulations as they apply to mortgage loan officers. White collar exemptions apply to employees employed in a bona fide executive, administrative, or professional capacity. In 2004, through the notice-and-comment rulemaking process, the DOL revised the regulations to require overtime pay for any employee whose primary duty is selling financial products.
Two years later, the DOL issued an interpretive rule stating that the "primary duty" of mortgage loan officers was not selling financial products and thus they were exempt under the FLSA. However, then, in 2010, the DOL withdrew the 2006 interpretation and issued a new interpretation, now stating that mortgage loan officers were not exempt (and thus entitled to overtime pay).
The Mortgage Bankers Association sued the DOL, claiming that the 2010 re-interpretation was invalid because the DOL had not gone through the notice-and-comment rulemaking procedure and the case made its way to the United States Supreme Court.
The United States Supreme Court rejected the argument of the Mortgage Bankers Association, explaining that while a legislative rule requires notice and comment, under the Administrative Procedure Act, that requirement is not applicable to interpretative rules. Bottom line—federal agencies, like the DOL, have the broad authority to interpret and re-interpret regulations.